When I interviewed Jacob Frey in the fall of 2017, he was a candidate for Minneapolis mayor. I asked the then-City Council member why he wanted to be mayor.
"Minneapolis has been in the news for all the wrong reasons lately and we need a fresh start," Frey responded. "I want to make sure every bit of potential in this city is realized. We've had a significant uptick in violent crime, and some of the worst police-community relations in a while, and we can change that."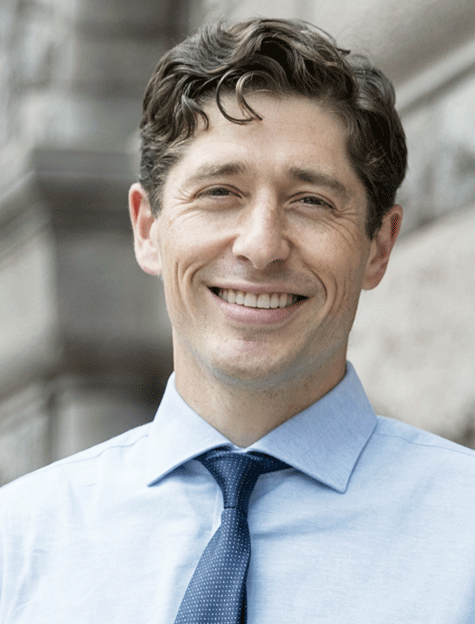 After the May 25, 2020, police killing of George Floyd and the destructive uprising that followed, Frey's comment speaks to unfulfilled promises. We're in the midst of another uptick in violent crime: shootings, robberies, carjackings, etc. More than three years on from Frey's campaign rhetoric, parts of East Lake Street are desolate ruinscapes. Piles of rubble stand where businesses once thrived.
Within a span of 10 days there were two high-speed police chases down our usually quiet residential street in the Powderhorn Park neighborhood. In both cases, squad cars with lights flashing and sirens screaming chased miscreants at 50 or 60 miles per hour. One chase ended in a crash a few blocks north, with three people apprehended. Another chase that came near our block involved a police bait car that was stolen near Lake Harriet; the driver ended up traveling east on 31st Street at 74 miles per hour, as per the police scanner.
Amidst this wild west atmosphere in South Minneapolis, Frey has announced his run for a second term, and many people wonder why. Several challengers also have tossed their hats in the ring.
On Monday, a front-page story in the New York Times looked at Minneapolis as former cop Derek Chauvin goes on trial.
"Cities all across America last year faced a surge in violence, fueled in part by the economic despair and alienation brought on by the pandemic, criminologists said," according to the Times. "Minneapolis was no exception: It saw a 25 percent increase in homicides, rapes, robberies and assaults.
"But home in on the four neighborhoods surrounding George Floyd Square, the name given to the corner where Mr. Floyd died, and the story is far bleaker and deadlier. In those areas — Powderhorn Park, Central, Bryant and Bancroft — violent crime shot up by 66 percent last year, according to statistics from the Police Department. And this year, so far, little has changed."
I guess that journalists are flocking to Minneapolis for the Chauvin trial, which has been compared in some quarters to the notorious O.J. Simpson murder trial, as far as the press attention being paid.
Among the scribes is Charles M. Blow, the New York Times columnist, who wanted to visit the memorial to George Floyd on 38th and Chicago.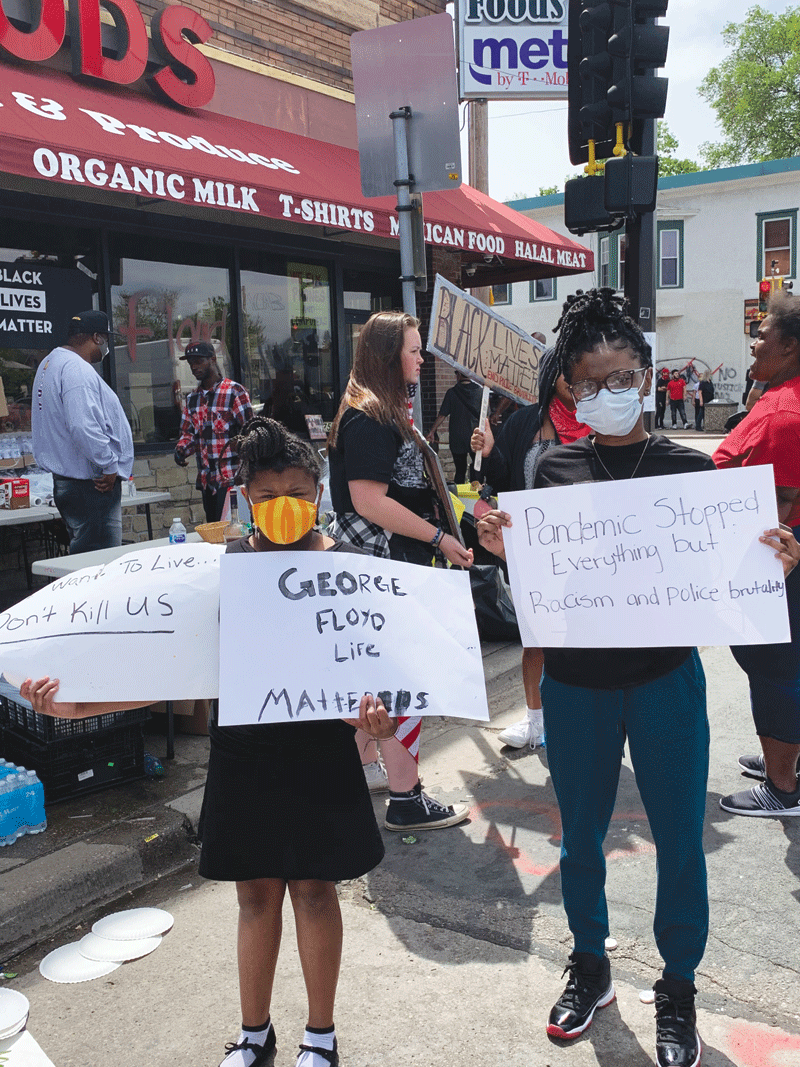 "I drive in that direction with some trepidation," Blow wrote on Sunday. "I know what a vulturous view people can take — often rightly so — of the media who swoop in when a big event happens, when there is death, pain and strife, and simply vanish when they have exhausted their angles of coverage. The people who live at the center of this coverage often feel more used than heard, like creatures on exhibit rather than people living through pain."
And then Blow makes an observation that evokes the story we just read at our Passover seders: "The closer I get to the intersection, the more Black Lives Matter signs I notice, posted in yards or in windows, or painted on glass. Despite my best attempts to prevent it, my mind immediately drifts to suspicion: How many of these signs are meant to mark the houses, like the lamb's blood above the door frames in the Bible's Book of Exodus, so the shadow of death might recognize their solidarity and pass them over?"
I have had the same thought when walking around the Uptown neighborhood where the Jewish World office is located. Every business has a Black Lives Matter sign in the window, often along with a depiction of George Floyd; same for every third house in the blocks east of Bde Maka Ska, one of the tonier areas in Minneapolis.
Although we saw a power shift in Washington earlier this year and a more competent crew is minding the store, we're still bedeviled by social problems that are resistant to easy solutions. Republican elected officials, still in thrall to the "previous guy" occupying the Oval Office, have been of no help. When not bemoaning the fate of Mr. Potato Head and some Dr. Seuss books — ostensible victims of "cancel culture" — GOP lawmakers have dedicated themselves to shameful initiatives to disenfranchise Black voters; they are the party of white supremacy.
Indeed, GOP stalwarts include supporters of the QAnon conspiracy theory, which posits that the Democratic Party is host to a cabal of devil worshipping pedophiles. The QAnon faction was involved in the violent Jan. 6 storming of the U.S. Capitol. And Q partisans, disappointed that various harebrained prophecies from the mysterious Q have not been fulfilled, have perpetrated other crimes. A member of the U.S. House of Representatives, Marjorie Taylor Greene, a Republican from Georgia, has emerged as QAnon's voice in Congress. Reportedly, Taylor Greene and Rep. Lauren Boebert, a gun rights advocate from Colorado, are being investigated for their ties to the insurrectionists that invaded the Capitol.
The 2020 election cycle coincided with a surge in white power propaganda — "the most white supremacist propaganda in a decade, with thousands of flyers, bumper stickers, banners and other propaganda reported across the country, according to the Anti-Defamation League," JTA recently reported.
The ADL's report counted 5,125 pieces of propaganda distributed by 30 white supremacist groups across 49 states in 2020. That's almost double the number recorded in 2019, as per JTA.
"The vast majority of the propaganda the group tracked came from one Texas-based group that uses traditional American patriotic language and imagery in its materials — including the phrase 'America First,' used by Donald Trump and his supporters," JTA noted.
We will observe Yom HaShoah (Holocaust Commemoration Day) next week. Over many decades, historians of the Shoah have considered how an advanced society could descend into barbarism, destroy one third of the Jews in the world and set the European continent on fire.
It's not guaranteed that the United States will be able to sustain its democratic experiment. As we await jury deliberations in the Derek Chauvin trial, we must continue to uphold the ideals of a just and equitable society. We have inherited a legacy of Jewish agitation for a more humane world, for the repair of the frayed social safety net. Each of us can do something. We're all in this together.
Mordecai Specktor / editor [at] ajwnews [dot] com