Reviewed by NEAL GENDLER
How Simon Stranger's last name is pronounced in Norwegian, I don't know, but pronounced in English, it befits his new book, one of the stranger novels I've read.
Not that Keep Saying Their Names has a weird plot. Its interesting story develops from Stranger's family history, starting with a young couple who return from wartime refuge in Sweden to buy a house in Trondheim, Norway, that a traitor and his gang used for drinking, sex, torture and killing of resistance members.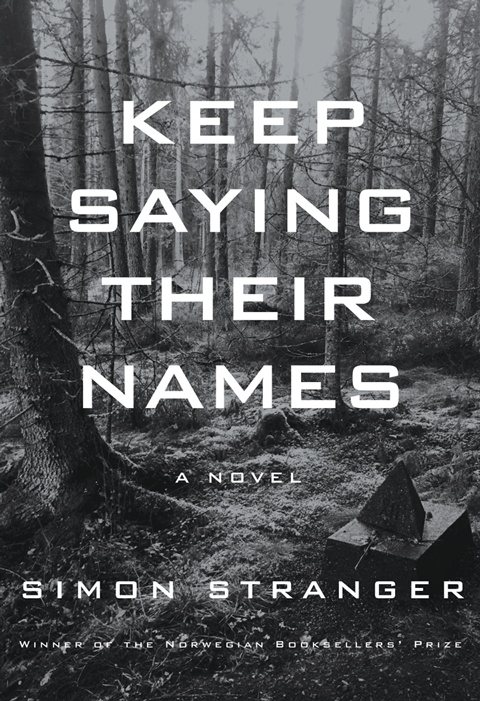 The title comes from a Jewish tradition that a person dies twice, Stranger says. The first time is when the heart stops beating and the brain shuts down. The second is when the name of the deceased is said or read — decades or even centuries later — for the last time.
The narrator writes the novel as a letter to his wife's grandfather, a real Hirsch Komissar, arrested in January 1942 and killed that October at Falstad slave-labor camp, where prisoners felled trees, starved and suffered torments for their guards' amusement.
"Dear Hirsch," the narrator says. "This is my attempt to postpone the second death, and override oblivion."
The narrator pursues more information about what happened to Komissar, owner with wife Marie of Trondheim's high-fashion Paris-Vienna clothing store.
Enmeshed are stories of Komissar's son, Gerson, and wife in that house and, in greater detail, of its wartime master, Henry Rissen — a real person — spying for the occupiers by infiltrating resistance groups.
After fleeing to Sweden, Gerson meets refugee Ellen, granddaughter of a Norwegian mother and a Jewish tobacco magnate.
The house has been redone, even serving for two years as a kindergarten, but Ellen cannot escape thoughts of the evil that occurred there, slipping ever deeper into depression even as her daughters delight neighbors with plays produced in the basement once used for interrogation, torture and murder.
If I got straight this book's convoluted telling, one of Ellen's daughters is Grete, mother-in-law of the narrator and the author, who lived there until age seven. The narrator wonders, "Why on earth did this Jewish family… choose to live in a house that had become such a symbol of evil in Trondheim?"
The answer is that, in 1948, Marie Komissar summoned Gerson to Trondheim to help run the store. She arranged the purchase. When Gerson stuns Ellen with the house's terrible history, Marie says: "How else do you think you could have afforded a detached house with a garden in a neighborhood like Upper Singsaker?"
The best-developed character is Rinnan, a 5-foot, 3-inch loner who grew up poor. Smart, crafty and convincing, he excels in sales in his uncle's hardware store.
But sales success breeds resentment at low pay. He steals from his uncle, spending on himself and other boys who'd previously shunned him. He buys a handgun, gaining respect. He gets a new job, driving a delivery truck, learning customers' views about the occupation, even locations of weapons caches.
When German occupiers learn his knowledge of the locals, they hire him as a double agent. He doesn't hesitate. Excelling, he and his gang betray entire underground networks.
The Rinnan story, most of the last half of the book, is easier to follow than the family story, which unfolds in bits and pieces jumping back and forth and among generations and times.
In an unusual presentation Stranger calls "a personal encyclopedia," chapters are headed by a letter, not a number, followed by short paragraphs of words beginning with that letter.
For example, Chapter A: "A is for accusation."
"A is for arrest."
"A is for all that will disappear, and slide into oblivion. All our memories and feelings. All our property and possessions. All that makes up a framework of a life."
How translator Matt Bagguley managed to do that from Norwegian to English for all 26 letters is a mystery attesting to his skill.
Keep Saying Their Names is Stranger's fifth novel, his first translated into English. It won the Norwegian Booksellers' Prize in 2018, and I would expect more awards now, despite its quirks. Or because of them.
***
Neal Gendler is a Minneapolis writer and editor.
(American Jewish World, June 2020)