By DORIS RUBENSTEIN
David Ira Goldstein was the artistic director for Arizona Theatre Company (the largest in the state) for 25 years before he retired two years ago. The desert soil is too hard to support deep roots, so Goldstein's strength can be traced back to his Twin Cities origins — and those roots go deep.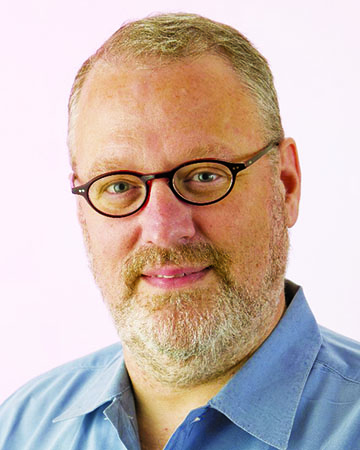 Like so many talented Jews of his generation, Goldstein grew up in St. Louis Park and graduated from high school there in the same class with noted author and New York Times columnist Tom Friedman. It was during warm Shabbos afternoons, when his family (mom "Geta" and dad Ted Goldstein) would picnic at Loring Park, that Goldstein got curious about the new Guthrie Theater in that neighborhood.
After seeing only half of a production — he sneaked in during intermission for Hume Cronyn and Jessica Tandy's Hamlet — he was bitten by the theatre bug.
Minnesota Roots
Goldstein became Bar Mitzva at the old B'nai Abraham synagogue and only one year later got his first acting credit there: He played Mayor Shinn in the youth group production of The Music Man. His experience with acting was expanded through another Jewish experience later in his teens: At Camp Ramah in Wisconsin, he was in the all-Hebrew productions of Man of La Mancha and The Apple Tree.
During his senior year in high school, Goldstein participated in classes at the University of Minnesota with legendary (Jewish) professor Arthur Ballet. He started his academic career studying journalism at Cornell University, but quickly realized that his heart was truly in theater, and he returned to the U of M for both his B.A. and M.A. Ballet was one of his M.A. advisors.
"Professor Ballet was an incredibly generous man… in sharing his vast knowledge of the field and even more generous in sharing his opinions," Goldstein remembers with a chuckle.
It was Ballet who convinced the fledgling actor/director to go to Seattle to test his wings at ACT (A Contemporary Theatre). Goldstein made that city his base from 1986-1992, but still returned to Minnesota to direct at the Children's Theatre Company, Park Square and other familiar venues.
After guest-directing several times during that period, Goldstein made the jump to Arizona in 1992, and became a true leader in developing theater arts throughout The Grand Canyon State. By the time he retired in 2018, he had produced or directed more than 200 plays — more than any other director in Arizona history.
He confides his successful theater formula: "Keep the classics, but also show new plays… and never underestimate your audience."
He's proud of his career accomplishments in Phoenix and Tucson. Thanks to his cultivation of collaborating theaters, Goldstein kept his company financially viable. This is difficult for any theatre troupe, but he admits it's even more difficult in Arizona because theater-goers there are, as he puts it, "a transient population."
Over those 25 years, Goldstein returned to the Twin Cities at least twice a year: to spend the High Holidays and Passover seders with his mishpacha. In addition to his mother and stepfather, both now deceased, he visited his maternal Leder cousins, and Sol's kids, Jeff Shapiro and Marcy Shapiro Huggins — and still does. He's taken advantage of being in town to direct plays at local theaters like Michael Robins' Illusion Theatre and Jack Reuler's Mixed Blood. He also performed in Today a Little Extra at the Minnesota Jewish Theatre Company, which was performed at the Minneapolis JCC and also at the Guthrie.
Throughout most of his years in Arizona, Goldstein's muse has been his wife, Michele Robins, a host on Arizona's NPR affiliate KJZZ.
Goldstein feels that the high point of his career was adapting for the stage and directing a production of The Kite Runner. In his last two seasons with the Arizona Theatre Company, he directed Fiddler on the Roof and — his very last production — The Diary of Anne Frank. He feels that he chose these two plays partly because of their deeply Jewish content and messages.
Throughout his long and fruitful career, Goldstein has worked with some of America's finest actors — many of them Jewish: Two-time Tony Award-winner Judy Kaye; television personality Paige Davis; and comedienne/writer and Tony Award-winner Elaine May, among others.
Even though he's retired from the ATC, he's still dabbling in new theater enterprises. Currently, he's directing a production of Hamlet for the Southwest Shakespeare Company that will perform in both Phoenix and Sedona. Through his Minnesota connections, as well, he's working with renowned Minnesota playwright Jeffrey Hatcher in developing a new play about Frank Lloyd Wright.
Whether the Wright play has its premiere in Arizona or Chicago or Minnesota, we can be sure that we'll see David Ira Goldstein back in town at the High Holidays now that COVID-19 is passing. He misses the Twin Cities.