A new collaboration between Beth Jacob Congregation and Temple of Aaron Synagogue will strengthen the St. Paul Jewish community
By RABBI MORRIS J. ALLEN
I read with interest the editorial by Mordecai Specktor about morning minyan in the recent American Jewish World ("Looking for a minyan," 2-1-13 AJW). I would have wished only that Mordecai had called me to find out both about our wonderful morning minyan and the beauty of now including folks from Temple of Aaron on a regular basis.
When I began my work at Beth Jacob Congregation in 1986, when we were still meeting at the St. Paul JCC, we had a minyan on Sunday, Monday and Thursday mornings, in addition, of course, to Shabbat. We continued that pattern after we moved to Mendota Heights in 1988, and we never worried about not having a minyan on the other days.
Our core group of "minyanaires" was strong and comprised of many folks who all came in one van — driven by a retired gentleman who picked up many of them up throughout St. Paul. In addition, one or two other carpools made sure that our numbers were always well above the necessary 10 for a minyan.
On the eve of the first Gulf War in 1991, I organized a study vigil on the night the operation began. We studied throughout the night, and then davened Shacharit together. I announced that during the entire operation, one thing we could do was to have a daily minyan where we would recite prayers both for our Armed Forces and for peace throughout the region. We never missed a minyan during Operation Desert Storm.
When the cease-fire was announced, Sarah Witkin, of blessed memory, one of our minyan stalwarts asked, "Rabbi, what are we supposed to do tomorrow?"
I said, "Let's have a minyan and keep it going."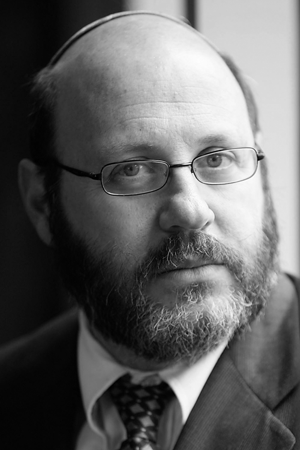 And indeed, for the past 22 years, our Beth Jacob morning minyan has been strong and consistent. The faces have changed, but not the sense of responsibility for ensuring that each morning there is a minyan at shul, and those in need of saying Kaddish, those in need of community and those who simply want to pray communally all will find meaning in our minyan.
There are so many stories to share about what has happened over the 22 years of our minyan. For example, the man who came to shul after his father died stood in the back and said Kaddish for a year — and has been coming back every day for the last three years. One day I received a call from his wife who said, "You know, H. has a daily prayer book in the basement and practices leading the services almost every day downstairs — call on him to lead one day."
On the morning when his granddaughter came to shul to read Torah prior to becoming a Bat Mitzva, up strode H. to finish the morning prayers. His grown kids were moved to see their father take a rightful place as shaliach tzibur — a leader of prayer. It is a role that has been replicated over and over inside our minyan.
And then there is the 88-year-old woman who put on tefillin recently, for the first time in her life. She, too, started coming after her husband died, and now two years later is a morning minyan regular.
There is also the woman who converted to Judaism and found putting on tefillin to be a necessary part of her day. She now leads services after learning Hebrew and how to daven. Indeed, she soon plans to read Torah for the first time, as she continues her engagement with Jewish life in a meaningful and authentic manner.
I could go on and on about the wonder of this minyan — those who come each Wednesday for "Bracha and Bagels" after services, and learn with either Rabbi Lynn Liberman or Rabbi Emma Kippley-Ogman. And indeed, whenever there is an upcoming Bar or Bat Mitzva, the joy of the Thursday morning Torah reading before that Shabbat celebration fills our chapel with an understanding of just how good our future can be — if nurtured and sustained with vision and with dedication.
I love our morning minyan and, unless I am out of town, I am there every day. Not to lead, but to simply join in the wonder and the awe of seeing Jews take real responsibility for their lives. So when Rabbi Alan Shavit-Lonstein called and said that Temple of Aaron was going to end its morning minyan, without missing a beat I said it would be great to have their members come and daven with us.
I also suggested that as we think about strengthening the St. Paul Jewish community, the fact that the Temple of Aaron has a long-standing evening minyan and we have only a minyan on Monday and Thursday evenings might provide us with an opportunity to create an East Metro daily minyan housed in two locations: morning minyan at Beth Jacob and evening minyan at Temple of Aaron.
Those discussions will unfold in the coming months. In the meantime, new voices and new faces finding meaning and purpose in daily davenning have enriched our morning minyan. When the memorial list is read, the yahrzeits of those being remembered that day are noted without any relationship to either shul. For indeed they are simply folks whose lives touched the larger community in one way or another.
Folks in the midst of shiva have found comfort knowing that a morning minyan is present for them — and the fact that they are members of another vibrant congregation in St. Paul does not come into play when surrounded simply by fellow morning minyanaires who want to provide comfort, regardless of the name of the congregation to which they belong.
Daily prayer in a communal setting is a beautiful and meaningful experience and, for many of us, a necessary way to begin our day. In 2012, our shul missed a minyan on three days because of inclement weather. One needn't worry that there won't be a minyan in St. Paul. Instead of worrying about the past and mourning for what once was, join us daily as we focus on the present with a vision for meaningful future.
***
Rabbi Morris J. Allen is the rabbi of Beth Jacob Congregation in Mendota Heights.