The family-friendly kosher food festival is a celebration of the Twin Cities Jewish community
By ERIN ELLIOTT BRYAN / Community News Editor
In January 2015, Temple of Aaron in St. Paul, led by Rabbi Jeremy Fine, hosted the inaugural CrossRiver KosherFest, which celebrated all things Jewish and the importance of kosher food in the local community.
Last year's event, which Fine described as a "massive success," attracted more than 850 people, Jews and non-Jews, from both sides of the Mississippi River and from as far away as Iowa.
Now, KosherFest is back, and will take place from 12 to 3:30 p.m. on Sunday, Jan. 10 at Temple of Aaron, 616 S. Mississippi River Blvd., St. Paul.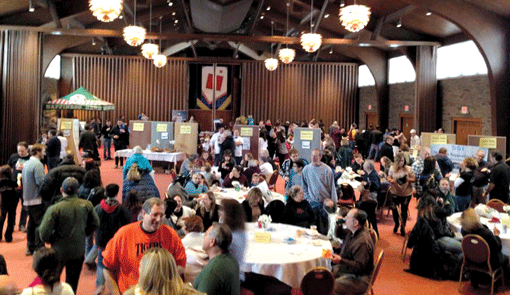 "This year we got even bigger, we're using more of our building and we have new experiences," Fine told the AJW. "There will be opportunities to engage in all kinds of Jewish eating and excitement."
This year's featured vendors will be the Milt's Kosher BBQ food truck and Highland Pop (kosher popcorn), both based in Chicago. Milt's was the featured vendor at last year's KosherFest.
Among the new vendors this year are Alakef Coffee from Duluth, Pretzilla (pretzel bites and buns), Prime Deli and the Kosher Spot in St. Louis Park, and Resqwater (sports drinks). Attendees will also have the opportunity to place orders for KosherWine.com.
Other vendors will include Aviv Vodka, Bogart's Doughnuts, Joseph Catering, Shmaltz Brewing, Spirit of Asia, Vitali's Bistro and more.
"It's a wide range of different foods, with a few coming in from around the country," Fine said.
In addition to the food offerings, there will be learning opportunities from local rabbis, youth activities and celebrity appearances. The event will be emceed by WCCO's Matt Brickman.
Rabbis Aaron Weininger (Adath Jeshurun Congregation), Tamar Grimm (Beth Jacob Congregation), Esther Adler (Mount Zion Temple), Jen Gertman (Temple Israel) and David Fredman (Aish Minnesota) will lead classes about kosher food and how to make it meaningful in everyday life.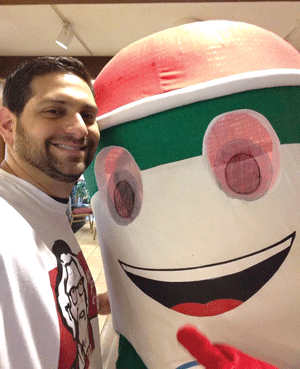 A special KidZone, for children ages two to five, will offer babysitting and age-appropriate activities (nominal charge will apply). Attendees will also have a chance to meet TC Bear, the mascot of the Minnesota Twins, and Brent Novoselsky, a former Minnesota Vikings player.
Additionally, there will be food demonstrations led by three Israeli chefs from the Jewish Federation of Greater St. Paul's Partnership2Gether Region of Sovev Kinneret.
In addition to this "amazing food event," Fine says that CrossRiver KosherFest is a great way to showcase the thriving Twin Cities Jewish community.
"This is a great opportunity to see the Jewish community at its finest, seeing people from both sides of the river engaging in their Judaism," he said. "It's also an opportunity for non-Jews to engage as well, to learn about kosher food, to taste kosher food and to be a part of something that the Jewish community is proud of."
Tickets are $10 for kids and $15 for adults, which include sampler tickets, a drink, autographs and entrance to the festival. For information, visit: www.templeofaaron.org or: www.crossriverkosher.com.
(American Jewish World, 1.1.16)