by MAX SPARBER
This is an unusually busy month for Jewish puppetry in the Twin Cities. There is Israeli puppeteer Yael Rasooly's one-woman show Paper Cut, also featured in this issue, as well as Lisa Sturz, a puppeteer from Asheville, N.C., who will be at Open Eye Figure Theatre on July 23.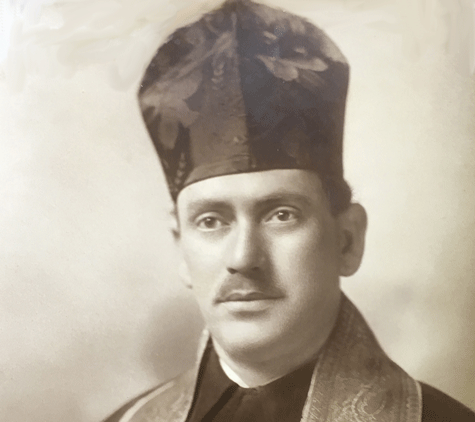 Sturz has a long background in puppetry, including having received an MFA in the discipline from UCLA in 1985. She has performed as a puppeteer in live theater, as well as having done quite a bit of film and television work, including with the Jim Henson Productions company, DreamWorks and Lucasfilm. She is also the founder of her own critically acclaimed company, Red Herring.
Sturz is bringing a deeply personal story to Minneapolis, and an especially Jewish one. Her grandfather, Izso Glickstein, was a cantor from an era when cantors were celebrities in the Jewish world. About a decade ago, Sturz received a digitized recording of Glickstein singing, and was struck by his voice.
This inspired her to research his life. Glickstein was a Kishinev-born Jewish prodigy, a fourth-generation cantor, who settled in the United States after a notorious pogrom in Kishinev at the start of the 20th century. His story was typical of Eastern European Jews moving to the United States, in that it was one of constant migration and a long struggle to get settled. But it was also unusual in that Glickstein was so celebrated for his voice that he was at one point kidnapped by a rival synagogue.
Titling the story My Grandfather's Prayers, Sturz retells her grandfather's story using a dazzling array of puppetry techniques, including marionettes, animation, scrolling backdrops and actual recordings of Glickstein's voice. She will also teach a workshop on shadow puppetry.
My Grandfather's Prayers plays 7:30 p.m. Sunday, July 23 at Open Eye Figure Theatre, 506 E. 24th St., Minneapolis. Tickets are $15. Call 612-874-6338 or email boxoffice@openeyetheatre.org. Sturz's workshop will be 10 a.m. Sunday, July 23 at the same location.
(American Jewish World, 7.14.17)