Theater artist Jon Adam Ross is creating a play inspired by Abraham using the stories of Twin Cities Jews
By ERIN ELLIOTT BRYAN / Community News Editor
On a Monday afternoon at the Shirley Chapman Sholom Home East in St. Paul, a group of eight seniors gathered around a table for a discussion with solo theater artist Jon Adam Ross. Ross asked the group to do some writing on two separate ideas: talk about a time when you've left anything behind, and talk about a time when you've tried something new later in life.
Those ideas were inspired by the life of Abraham, and Ross was looking for ways in which those themes are relevant to the lives of Jews in the Twin Cities.
"Are you going to talk about Abraham and women?" asked one resident, Leo.
"You can't talk about Abraham and not talk about women," Ross responded.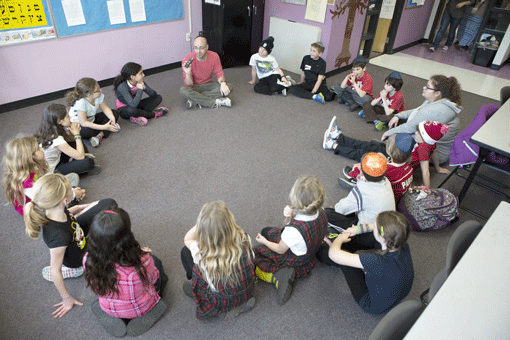 Ross recently kicked off "The In[heir]itance Project: The Genesis Plays," in which he will create five plays in five cities over the course of three years. The project, which is funded by a grant from the Covenant Foundation, was announced on Jan. 15 and Ross was in the Twin Cities — joined by his director, Chantal Pavageaux — March 9-19.
Each play will focus on a different biblical patriarch or matriarch, beginning with Abraham in Minneapolis/St. Paul and ending with Sarah in Kansas City (the other cities chosen are Charleston, S.C., Seattle, Wash., and Austin, Texas).
The central basis of the project is to engage with Jews in each city, in which Ross collects stories from a wide range of people. Ross and Pavageaux will then use those stories to create a piece of theater — giving each community ownership over the narrative.
"I'm interested in opening up the entire artistic process of making theater… so that, start to finish, it's a communal process, not just me alone in a room writing a play and bringing it to a community," Ross told the AJW. "I've always been interested in exploring the patriarchs and matriarchs from the Book of Genesis, because they are archetypal and also complicated and complex individuals who are not necessarily easy to understand or swallow. There's polygamy, there's incest, there's sibling rivalry in ways that would shock us today."
Ross began his process by studying Abraham's story with a group of rabbis and artists at the pluralistic Yeshivat Hadar in New York City, where he lives. From that Torah study, he picked out themes and prompts that he used to start discussions with Jews during his time in the Twin Cities.
"Ultimately, the play's not about Abraham," Pavageaux said. "The play's about independence and lying and leadership and faith and courage, and all of these universal themes that happened to be what arose from our repeated exploration of the Abraham story."
Ross estimates that he met with more than 700 people while he was in Minnesota — from fourth graders at the Newman School in St. Paul, to the seniors at Sholom (in both St. Paul and St. Louis Park).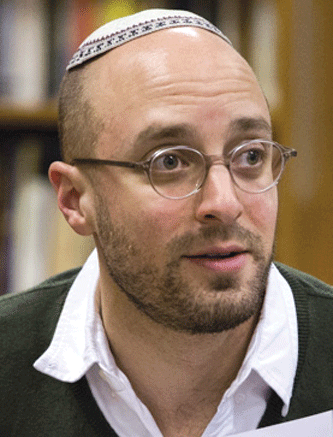 Harlene Appelman is executive director of the Covenant Foundation, which celebrates excellence and innovation in Jewish education. She said there was a "general excitement" about Ross' project.
"Since we believe in the power of Jews authoring their own story, we decided this would be a worthy endeavor," said Appelman, who noted that the foundation has commissioned Ross' work in the past. "Jon is wildly talented and a real community builder; and I think that anything we can do to support such people and shine a light on them, and highlight the fact that there are lots of ways that Jewish education is remarkable is a win for everybody."
Ross was raised in Memphis, Tenn., in a family where Judaism was important. His parents ensured that he received a Jewish education and he began acting professionally at a young age, but "combining those two worlds was never on my mind."
Ross grew up at Camp Ramah in Wisconsin, where he made friends from the Twin Cities Jewish community. During his time at the Tisch School of the Arts at New York University, he was invited back to Ramah to work on its theater program.
He eventually received the Spielberg Fellowship from the Foundation for Jewish Camp, in partnership with Steven Spielberg's Righteous Persons Foundation, which trains people to run theater programs at Jewish summer camps.
"I got to go on this training program that taught me that [Judaism and theater] could be put together," Ross said. "I'd never seen that before in any compelling way."
He returned to NYU and created his thesis project, an autobiographical solo theater piece about growing up Jewish in Memphis.
"I fell in love with the magic required to create a world with just your body in a space, and not all the trappings and the spectacle and the 30 chorus people," Ross said. "This was the kind of magic that inspired me and challenged me."
Pavageaux directed his first one-man show, titled Walking in Memphis: The Life of a Southern Jew. The show played off-Broadway and toured to 47 cities around the world, including in England, Canada and Israel.
Ross created a second one-man show that toured to 35 cities in the United States. He also creates smaller pieces on commission, does voiceover work and continues to act, including a stint in Relics, which Pavageaux directed and that was performed at the Guthrie Theater last November.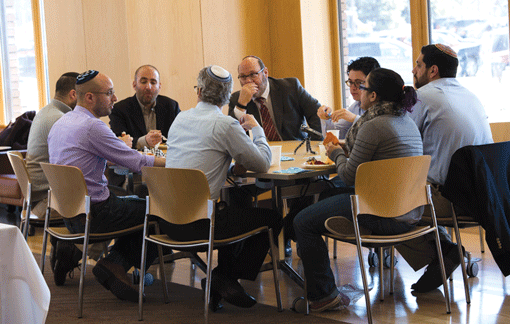 The fact that Ross and Pavageaux both had strong connections to the Twin Cities' Jewish and theater communities made Minneapolis/St. Paul a natural choice for the first city as part of "The In[heir]itance Project."
Robyn Awend, the director of visual arts at the Sabes JCC and Minneapolis coordinator of the Regional Jewish Artists' Laboratory of the upper Midwest, is serving as the project's Twin Cities coordinator.
Ross will return to Minnesota sometime in the fall to perform the finished play. In the meantime, members of the community are invited to continue to become engaged with the process by visiting the project's Web site: www.inheiritance.org. There, visitors can complete assignments that could be used as part of the production or as part of an accompanying exhibit.
"The process is the product as far as I'm concerned," Ross said. "I want this community to feel ownership of Abraham's story and their own. And I aim to accomplish that goal by taking the stories of this community and turning them into something artful, and giving that gift back to the community. One story told by itself is lovely, but hundreds of stories told at the same time become this brilliant light."
***
For information about the project, visit: www.inheiritance.org (note the unique spelling).
(American Jewish World, 3.27.15)