Murder is being investigated as a possible anti-gay hate crime
(JTA) — A former high school classmate of Blaze Bernstein, 19, the Jewish college student found dead in a park near his parents' Southern California home, was charged with murder.
Samuel Woodward, 20, was charged with murder in a complaint filed Wednesday morning in Orange County Superior Court. He is being held in the county jail in lieu of a $2 million bail. The felony murder charge included a sentence enhancement for using a knife.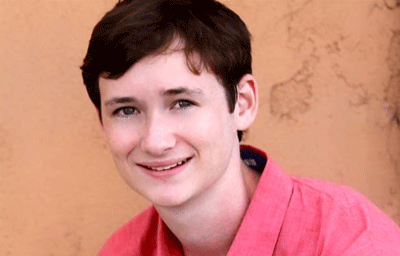 The Orange County Register, citing a search warrant affidavit obtained by the newspaper, reported Monday that Bernstein had been stabbed more than 20 times, leading authorities to investigate whether the teen was killed in an act of rage.
Woodward, who was taken into custody on Friday afternoon, was arrested after crime lab technicians determined that blood found on a sleeping bag in his possession belonged to Bernstein, the Register reported. The murder weapon reportedly has not been found.
District Attorney Tony Rackaukas said there was no evidence that the two were friends at the Orange County School of the Arts, NBC Los Angeles reported.
It is believed that Bernstein was pursuing a romantic relationship with Woodward, and that Bernstein kissed Woodward in the hours before the murder, which Woodward rebuffed, the Register reported, citing the affidavit.
Bernstein's parents issued a statement in which they addressed the issue that the killing was a possible hate crime.
"Our son was a beautiful, gentle soul who we loved more than anything," Gideon and Jeanne Pepper Bernstein said in the statement. "We were proud of everything he did and who he was. He had nothing to hide. We are in solidarity with our son and the LGBTQ community. There is still much discovery to be done and if it is determined that this was a hate crime, we will cry not only for our son, but for LGBTQ people everywhere that live in fear or who have been victims of hate crime."
Bernstein had been visiting his parents' home in Lake Forest while on winter break from the University of Pennsylvania. His body was discovered in a shallow grave in Borrego Park on Jan. 9, a week after he went missing from there. Hundreds attended a candlelight vigil in his memory after the discovery was announced.