By BEN SALES
(JTA) — In the final weeks of the midterm election campaign, Republicans in six states targeted their Democratic opponents with attacks many saw as echoing anti-Semitic tropes.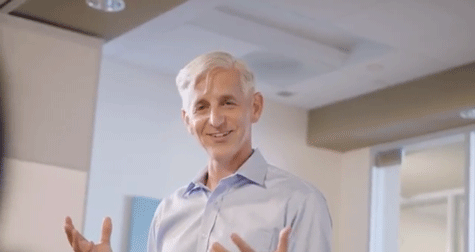 The attacks — mostly involving pictures of Jewish candidates clutching money — were denounced and debated. But were they effective?
Answer: Yes and no. It's hard to say how or whether the alleged anti-Semitic ads affected the races, but here's how the candidates who faced the messaging fared Tuesday.
Kim Schrier, Washington state, U.S. House of Representatives
The attack: The state Republican Party sent out fliers showing Schrier, running in the 8th District, holding a wad of cash.
The result: With 64 percent of precincts reporting, Schrier holds a nearly 6-point lead over Republican Dino Rossi.
Dan Feehan, Minnesota, U.S. House of Representatives
The attack: The National Republican Congressional Committee ran ads claiming Feehan, who is hoping to flip the state's first district, is a tool of Jewish financier George Soros, a leading liberal donor. Soros, a frequent target of Republicans, is shown in the ads behind piles of cash.
The result: Feehan is behind Republican Jim Hagedorn by 0.5 percent with 100 percent of precincts reporting. The difference of 1,311 votes is not small enough to trigger an automatic recount.
Matt Lesser, Connecticut, State Senate
The attack: Ed Charamut, Lesser's Republican opponent, sent a mailer showing Lesser grinning while clutching a handful of $100 bills. The mailer went out on Oct. 30, three days after the Pittsburgh synagogue shooting that left 11 worshippers dead. Charamut at first claimed the mailer was not anti-Semitic, but his campaign later apologized.
The result: Lesser won, according to the Hartford Courant.
Jesse Kiehl, Alaska, State Senate
The attack: An ad targeting Kiehl run by the Republican Women of Juneau showed a man stuffing a wad of cash into his pocket.
The result: Kiehl comfortably beat his Republican opponent, Dan Etheridge, according to Alaska radio station KTOO.
Josh Lowenthal, California, State Assembly
The attack: Tyler Diep, Lowenthal's Republican opponent, sent out a mailer showing Lowenthal grinning while clutching dollar bills. The ad accuses Lowenthal of putting people at risk "[j]ust so he could make a quick buck."
The result: Lowenthal is set to lose to Diep in the Southern California district, according to the Orange County Register.
Sara Johnson Rothman, Pennsylvania, state House of Representatives
The attack: Incumbent State Rep. Todd Stephens, a Republican, ran a TV ad showing Johnson Rothman holding a wad of cash. Rothman's husband is Jewish, and the ad dropped her maiden name, even though she routinely uses it.
The result: Rothman narrowly lost to Stephens, according to The Intelligencer, a local paper.