Rabbi Avraham Ettedgui, of Sharei Chesed Congregation, has built a legacy of spiritual leadership and Jewish education
By ROBIN DOROSHOW
If you were a student at the Talmud Torah of Minneapolis sometime in the last 50 years, you probably knew Rabbi Avraham Ettedgui, either as a teacher or as its executive director. If you run into him today, he will likely greet you with a big smile and a hearty "Shalom," followed by your Hebrew name. He may or may not know your English name, but he remembers you as one of his many students.
On Feb. 6, Rabbi Ettedgui will celebrate a milestone birthday, his 80th. But far from being retired, he continues serving the Jewish community as a teacher and spiritual leader.
Rabbi Ettedgui was born on Feb. 6, 1936, in what was then Port Lyautey, Morocco (it was renamed Kenitra in 1956 after the country gained independence from France and Spain). Ettedgui was the fourth of 10 children born to Channah Estagasi Ettedgui, who was born in Marrakesh, and Yoseph Ettedgui, who was born in Essaouira.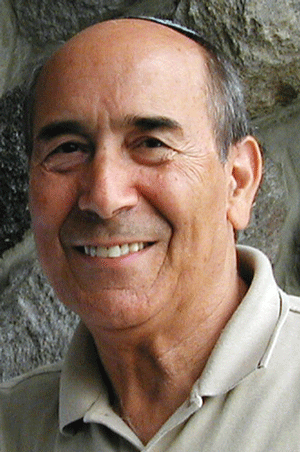 While it is unknown how long their families had been in Morocco, it is believed to have been many generations. Yosef Ettedgui supported the family as a barber, while Channah cared for the children at home.
Ettedgui studied at the Alliance Israélite Universelle (in Hebrew, Kol Yisrael Chavarim) in Port Lyautey. Founded in 1860, the school's mission was to advance the Jews of the Middle East through French education and culture, and emancipation from oppressive and discriminatory laws. At the age of 15, he and several of his classmates, accompanied by French shlichim (Israeli emissaries), left an increasingly anti-Semitic Morocco for a better education at Ohr Yosef Yeshiva in Paris, from where he received his rabbinic ordination.
He spent time studying in Lucerne, Switzerland, in the early days of the Soloveitchik Yeshiva, before being brought by his mentor, Rabbi Moshe Roginsky, to study at Telshe Yeshiva in Cleveland, Ohio. (He later earned a master's of education degree from the University of St. Thomas.)
Ettedgui got his first job teaching at Torah Academy in Minneapolis and also served as youth director at the former Mikro Kodesh Congregation.
Ettedgui met his first wife, Joyce Lazerine, at a synagogue dinner in Minneapolis. The couple spent some time in Monsey, N.Y., where Ettedgui taught at the Hebrew Institute of Rockland County and where their oldest son, Danny, was born. After that, he was offered a position at the Talmud Torah of Minneapolis, where he taught from 1963 to 1973.
Ettedgui and his family moved to Arizona in 1974, where he served as director of Beth El Congregation's religious school, but the Talmud Torah of Minneapolis brought him back in 1975 to serve as its executive director.
He held that position until his retirement in 2001, and even then, he continued to teach various classes there for several more years. In addition, Ettedgui served as director of the Talmud Torah Foundation, which raises funds to ensure the future of the school, until 2013.
During the course of his rabbinate, Ettedgui has also served several outlying Jewish communities lacking full-time clergy — including those in Hibbing, Superior, Wisc., Mason City, Iowa, and Fargo, N.D. — and founded the Hebrew language program at Herzl Camp.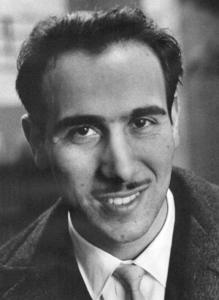 Since 1999, Ettedgui has served Sharei Chesed Congregation and guided it during its transition from traditionally Orthodox to a traditional mixed-seating, egalitarian Conservative congregation. The shul also relocated from St. Louis Park to Minnetonka.
Sharei Chesed's large Russian membership requires Ettedgui to serve people possessing a range of Jewish backgrounds and knowledge, and he meets each individual where they are. He seamlessly moves from Hebrew text into fluent conversations in Yiddish, Hebrew and English during the course of a Shabbat morning service.
Sharei Chesed is a haimish (folksy) atmosphere, reminiscent of an older time, mixed with an inclusive open-tent Judaism. It is reflective of a rabbi whose mission is focused on his congregation, not on himself.
"As no doubt anyone else who has ever met him will tell you, he was friendly, outgoing, personable, and really showed a genuine interest in me as a person," said Sharei Chesed President Bernie Miller. "He must have seen something in me that told him I was wanting more from my Jewish life. I've also seen him do the same for so many others as well, encouraging young families with children to join our shul as a way of securing our future. He is one of the most — if not the most — dynamic, energetic, positive people I know, and we are very lucky to have him."
Ettedgui was one of the founders of the Minneapolis Jewish Day School, and he continues to teach a weekly parashat hashavua (Torah portion) and a Jewish current events class at Sholom. Along with two other rabbis, he also teaches an introduction to Judaism class for people considering conversion.
"Avram is a timeless legend in the Minneapolis Jewish community," said Mary Baumgarten, education director at Beth El Synagogue and a longtime friend and colleague. "Rabbi Ettedgui continues to inspire Jewish children and adults with his passion for Judaism coupled with his great knowledge and wisdom. He has the unique quality of endearing himself to all those who come in contact with him."
Ettedgui has five grown children who were raised in St. Louis Park. Along with their spouses and 12 children, they live in Minnesota, Florida, Canada and Israel, where Ettedgui's grandson Tal Siton recently started his army service. Ettedgui has been married to Linda Margolis Ettedgui for more than 25 years and has two stepchildren and their spouses, and four step-grandchildren.
At this milestone, the community he has served and continues to serve so well wishes him a very happy birthday. Ad Me'ah V'esrim (until 120)!
(American Jewish World, 1.29.16)