Rabbi Marvin Tokayer, who was Japan's only English-speaking, university-trained rabbi for 10 years, will attend the local commemoration of the Lubavitcher rebbe's yahrtzeit
By ERIN ELLIOTT BRYAN / Community News Editor
According to Rabbi Marvin Tokayer, the future of the global Jewish community lies not in the Czech Republic, Norway or Poland — it's in China, Japan and India.
"Asia is now on the rise and what is interesting for Jews to know… is that Jews have been living in China for over 1,000 years; Jews have been living in India for over 2,000 years, without even a trace of anti-Semitism anywhere. These are not Christian or Muslim countries," Tokayer told the AJW. "Jews have never experienced any discrimination or hate or hostility from any Eastern religions ever."
Tokayer is a former U.S. Air Force chaplain who served for two years in Japan and returned to the Far East in 1968 at the urging of the Lubavitcher rebbe, Rabbi Menachem Mendel Scheneerson.
Tokayer will speak about his experience at the local commemoration of the Lubavitcher rebbe's 19th yahrtzeit 8 p.m. Thursday, June 13 at the Sabes JCC, 4330 Cedar Lake Rd. S., St. Louis Park. The event is sponsored by Upper Midwest Merkos–Chabad Lubavitch.
Tokayer is a modern Orthodox rabbi who is not affiliated with the Lubavitch movement, but his relationships with Lubavitch leaders, including Rabbi Moshe Feller, of St. Paul, date back more than 40 years.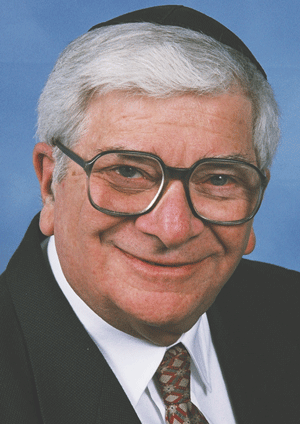 Tokayer first met Feller as a college student, when Feller was teaching a late-night class in New York about basic Lubavitch thought and philosophy, trying to grow the Lubavitch movement. Wanting to fuel his desire to learn more about Jewish texts and tradition, Tokayer took the class.
When Tokayer had a question for Feller — particularly about discrepancies in Jewish texts or contrasting the rebbe's philosophy with other classical Jewish philosophies — Feller directed him to the rebbe himself.
"[Feller's] answer was, 'The rebbe knows… The rebbe has studied all the other books and he knows it all. If you have a question, ask him,'" Tokayer recalled. "[Feller] kept pushing me and he convinced me to write to him… In two days, I get a call: 'The rebbe wants to see you.'"
Tokayer's first meeting with the rebbe lasted for several hours, in which the two talked in Yiddish about Jewish history and philosophy. At the conclusion of the meeting, Tokayer left, not expecting to meet the rebbe again.
Following his two years in the Air Force, Tokayer returned to the United States, where began serving as a congregational rabbi. He became engaged in 1967, and the mashgiach (kosher supervisor) for the wedding caterer, a Lubavitcher, encouraged Tokayer to send the rebbe a wedding invitation.
Tokayer did, and he was asked to meet with the rebbe again — this time accompanied by his fiancée. The rebbe remembered Tokayer and had read a news story about him locating a Jewish cemetery in Nagasaki, Japan, during his time in the military.
"[The rebbe] said, 'What are you wasting your time looking for cemeteries? There are living people in Japan and they need a rabbi,'" Tokayer said. "He really came down hard with me, he didn't let me out. I said, Why don't you send one of your guys? And he said, 'If I would have somebody, I would send them. I don't have anybody…. Stay there as long as you want, be of service to your people.'"
Tokayer and his then-fiancée left the meeting with a "thanks, but no thanks" and were married later that year. Despite their own protestations, the newlyweds finally followed the rebbe's request, moving to Japan and staying for 10 years.
"We went for two years and forgot to come back," Tokayer said. "It was so unbelievably fantastic and [the rebbe] was exactly correct."
During that time, Tokayer was the only English-speaking, university-trained rabbi from India to Japan. Though he was based in Tokyo, he was named vice president of Jewish communities of southeast Asia and the Far East, serving the Jews of Japan, India, Burma, Taiwan, Hong Kong and Singapore for religious, educational and cultural matters.
He has written 20 books on Judaica in Japanese and translated the Talmud into Japanese. His first book in English, The Fugu Plan: The Untold Story of the Japanese and the Jews During World War II, was published in 1979.
That book, co-authored with Mary Swartz, blends history and first-person accounts of the more than 20,000 European Jewish refugees who escaped the Nazis by fleeing through Russia into Japan and Shanghai, China, which was then occupied by the Japanese. The Fugu Plan refers to what Tokayer and Swartz say was a government plan of Jewish resettlement in order to secure Japan's future business relationships with wealthy Jews.
Today's Jewish community of Japan — many of whom were Tokayer's congregants — includes descendants of those World War II refugees, as well as descendants of Russian Jews who escaped the 1917 revolution through Siberia. Others are of Sephardic origin, primarily from Baghdad, Iraq, who made their way to Japan via India and China.
"They are an interesting, interesting group because they're not the typical American or Israeli, these people have different backgrounds with great, great experiences," Tokayer said. "I said that I had a congregation of talking books, each one could write a volume about their different experiences in the Far East."
Tokayer and his wife eventually returned to the United States and Tokayer founded the Cherry Lane Minyan in Great Neck, N.Y. Now retired, he speaks often about his time in the Far East and leads tours of Jewish Asia, encouraging fellow Jews to explore these little-known communities.
"There's a rich and fascinating Jewish heritage in the Eastern world and that is our future," Tokayer said. "We have a wonderful and very favorable history there, honored and respected."
(American Jewish World, 6.7.13)