Jeremy Walker, artistic director of the Minnesota Orchestra's Jazz in the Target Atrium series, will perform 7 Psalms, his new composition that incorporates and is based upon the full texts of seven biblical psalms (1-1-16 AJW).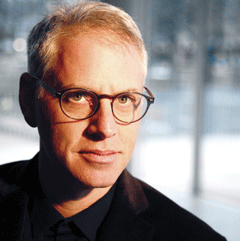 The performance will take place 8 p.m. Saturday, Jan. 23 at Orchestra Hall, 1111 Nicollet Mall, Minneapolis.
The show will also include the debut of the Radio Choir from American Public Media, conducted by Tesfa Wondemagegnehu; a jazz quartet led by Walker; and vocalist Jason Harms.
The Minnesota Orchestra will also present "A Tribute to Benny Goodman," featuring the Julian Bliss Septet, 8 p.m. Saturday, Jan. 30 at Orchestra Hall. The Minnesota Orchestra does not perform on either program.
For tickets and information, visit: minnesotaorchestra.org or call 612-371-5656.