Win a free pair of tickets to see global music sensation Yemen Blues, Thursday, Nov. 20 at the Cedar Cultural Center, 416 Cedar Ave. S., Minneapolis.
Send an email to: community@ajwnews.com; subject line: "Yemen Blues tickets."
Deadline for entries is 5 p.m. Sunday, Nov. 16.The winner will be notified on Monday, Nov. 17. One entry per person please; and please include a daytime phone number.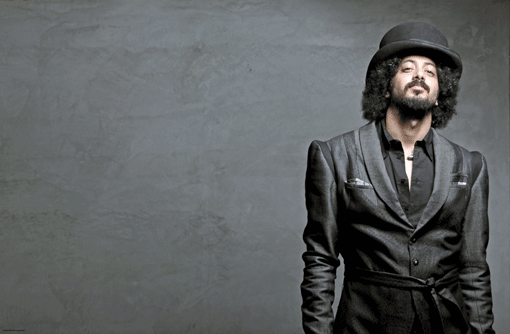 Yemen Blues is a seven-member Sephardic music ensemble. Vocalist Ravid Kahalani (above) leads the group, whose original music mixes West African rhythms and ancient Jewish Yemeni melodies, mambo and funk.
"The great thing about Yemen Blues is you can hear so many influences together, and it sounds so organic and natural and complete," Kahalani told the AJW last year.
In concert, Kahalani, a dynamic singer, says he tries "to bring something to the crowd that they will remember. To bring an experience that will be cool and deep together, to bring all kinds of emotions through the performances."
The Israeli group made Paste magazine's list of 10 International Acts to Watch and performed a captivating set at globalFEST, the most prestigious world music festival in America.
For information about the Yemen Blues concert, visit: www.thecedar.org or call 612-338-2674.

Yemen Blues performs at the First International Folk Dance and Music Festival, in Delhi, India: