The American Jewish World and the Guthrie Theater are offering a pair of tickets to Born Yesterday, by Garson Kanin, and directed by John Miller-Stephany, which runs through Jan. 5 on the Guthrie's McGuire Proscenium Stage.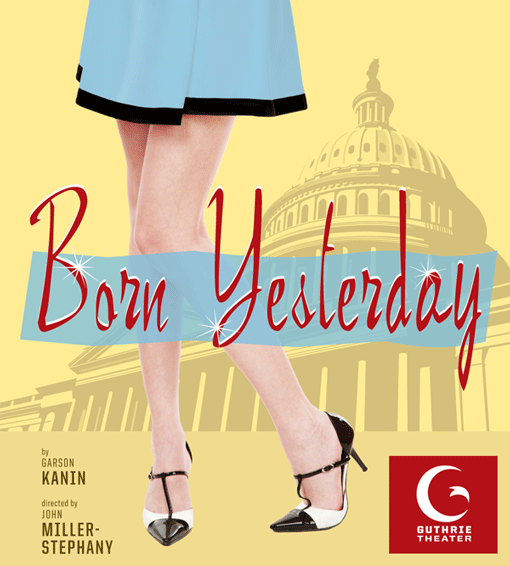 To enter the drawing, send an e-mail to: editor [at] ajwnews [dot] com. On the subject line, write: Born Yesterday tickets. Include your name, address, and a daytime phone number.
The tickets will be for the 1 p.m. performance on Sunday, Dec. 8.
Only one entry per person, please. Entries for the drawing must by received by 5 p.m. Sunday, Dec. 1.
A Broadway triumph-turned-1950 Academy Award-nominated film Born Yesterday is a deliciously witty screwball comedy about a corrupt businessman trying to get ahead.
Harry Brock, a junk-dealer millionaire on the rise, hunkers down in a lavishly decorated hotel room in Washington with his brassy chorus girl girlfriend Billie Dawn in tow. Hoping to influence a senator in some personal business dealings, he soon gets advice suggesting that the seemingly dim-witted blonde will need a little polish to get ahead in D.C. society.
Brock hires a newspaperman for the task but gets more than he bargained for when, in a deliriously funny and romantic turn of events, he discovers a little bit of learning can be a dangerous thing. Don't miss this sharp-witted crooked comedy — a swell escape for family and friends this holiday season!