Purim ain't over.
Juicy Jews: A Rad Queer Purim Party will take place 9 p.m. Saturday, March 23 at New Rules – Shared Workplace and Event Venue, 2015 Lowry Ave. N., Minneapolis.
The 21+ dance party and mini cabaret show will feature performances "reflecting the themes of Purim: speaking truth to power, resisting authority, navigating violence, celebrating sexual and political liberation, and feeling the possibility of community and collective life in our spirits and bodies."
The event is billed as: "Unapologetically Jewish / Unapologetically Queer / Unapologetically Radical," and is open to Jews, queers and their allies.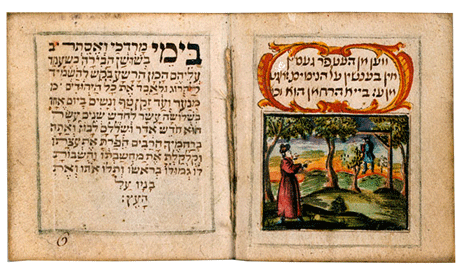 Organizers of the event say: "This community embraces the Jewish value of Tzedaka. In building this community we want to recognize and uplift the wider community by sharing resources and expanding opportunities for education. We have chosen Sex Workers Organizing Project (SWOP) to directly benefit from this event. There will be opportunities to donate to SWOP and any extra profits from the event will be donated to SWOP."
Beer and wine will be available by suggested donation.
Consent is mandatory.
For information and tickets, click HERE.