In the 40th anniversary edition of the Walker Art Center's Choreographers' Evening — an honored rite of passage in Minnesota dance circles — guest curators Patrick Scully and Aparna Ramaswamy will bring an "expansive view and unique generational twist" to a program of works lasting seven minutes or less, according to a press release.
Choreographers' Evening will take place 7 and 9:30 p.m. Saturday, Nov. 24 in the William and Nadine McGuire Theater at the Walker, 1750 Hennepin Ave., Minneapolis.
Among the dancers will be Judith Brin Ingber, who will recreate "I Never Saw Another Butterfly," the solo she performed as part of the very first Choreographers' Evening 41 years ago. The piece will be performed by dancer Megan McClellan, accompanied by Jim Miller on flute and Brin Ingber reading the poem that inspired her.
Other featured performers will be Kenna Cottman, Blake Nellis, Emily King, Michael Engel, the Third Coast Collective, Joanne Spencer, Luke Olson-Elm, Rosy Simas and the Christ Up Dance Crew.
Tickets are $22 or $18 for members; visit: walkerart.org/tickets or call 612-375-7600.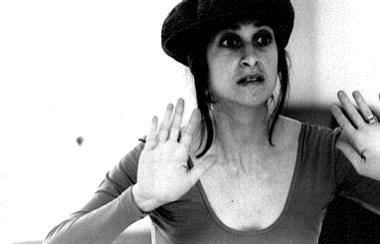 Judith Brin Ingber in her solo "I Never Saw Another Butterfly," from the first Choreographers' Evening in 1971. (Photo: Alan Frieanan)