3rd Generation Project: The Art of Business and works by Israeli illustrator Hanoch Piven are on display through Jan. 29 in the Tychman Shapiro Gallery at the Sabes JCC, 4330 Cedar Lake Rd. S., St. Louis Park.
3rd Generation Project features four local Jewish family-owned business spanning three or more generations, including American Drapery Systems, Inc., Cedar Box Company, Ernest I. Fink Agency, and Ribnick Fur and Leather. The stories of these businesses are documented through photography by Steven Cohen and written interviews by Josh Awend.
An exhibit reception will take place 6 to 8 p.m. Thursday, Jan. 15.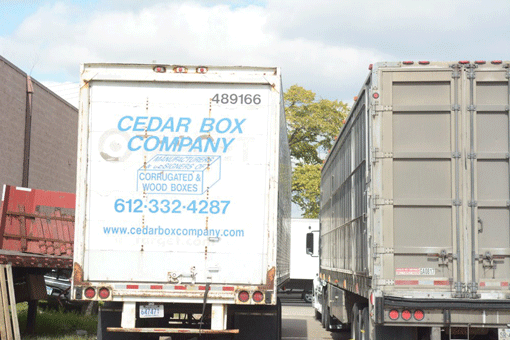 On concurrent display in the Sabes JCC's Shared Walls Exhibition Areas will be works by Piven. The exhibit — planned in conjunction with the 2015 Twin Cities Jewish Humor Festival and the Culture Blvd. series — includes Piven's colorful mixed media and witty celebrity caricatures assembled from common objects and scraps of materials.
Piven will lead a workshop for all ages and offer a lecture on Sunday, Jan. 18 at the JCC. The AJW spoke with Piven this week; a feature story will appear in the Jan. 2 edition.
For information and tickets to the Piven events, call 952-381-3499, e-mail: tickets@sabesjcc.org or visit: www.sabesjcc.org.