The American Jewish World has learned that two members of the local Jewish community were among the victims of the shooting rampage on Thursday at Accent Signage Systems, Inc., in the Bryn Mawr neighborhood of Minneapolis.
According to Minneapolis Police Chief Tim Dolan, who spoke at a press conference this afternoon, an employee was terminated on Thursday and began shooting. He murdered five individuals, including Reuven Rahamim, 61, a native of Israel who founded the company in 1984.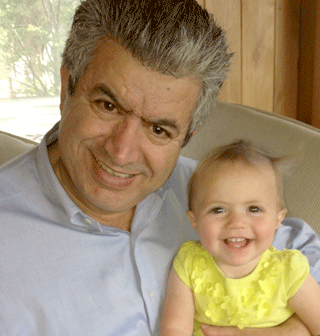 Rami Cooks, 62, of Minnetonka, a native of Israel who worked at Accent Signage as a production manager, also was murdered yesterday in the shooting rampage. He died 11 p.m. Thursday at Hennepin County Medical Center, according to the Hennepin County Medical Examiner. The others killed, who died on the premises at Accent Signage, were UPS driver Keith Basinski, 50, of Spring Lake Park; Jacob Beneke, 34, of Maple Grove; and Ronald Edberg, 58, of Brooklyn Center.
At least three other employees were injured.
Those who knew Rahamim remembered him as a kind and generous man, who was proud of the business he had built and dedicated to his family. He was an active member of Beth El Synagogue in St. Louis Park.
The American Jewish World ran a photo of Rahamim in the Aug. 31 edition, and reported that he hosted a visit to Accent Signage by Under Secretary of Commerce Francisco Sanchez, U.S. Rep. Keith Ellison and Minneapolis Mayor R.T. Rybak, on Aug. 9. The visiting officials lauded Rahamim for his efforts to expand his business in foreign markets. The company manufactures indoor signage with Braille.
As it happened, Rahamim was interviewed on Thursday morning by a freelance writer, for a story in the Star Tribune. He told the writer, Todd Nelson, that "he had grown up on a farm in Israel with no running water and a hole in the ground for a toilet. By age 14, he was working in a sign factory. He immigrated to the United States, came to Minnesota, and attended Dunwoody College," the Star Tribune reported yesterday.
Police Chief Dolan, during a press conference at Bryn Mawr Presbyterian Church, about half a mile from the location of Accent Signage, identified the suspected gunman as Andrew Engeldinger, 36, of Minneapolis, according to Minnesota Public Radio. Engeldinger fatally shot himself at the scene of his crimes.
Dolan also said that a search of Engeldinger's home turned up packaging for 10,000 rounds of ammunition and another gun. Engeldinger got guns a year ago and had been practicing using them, the chief said, according to a Star Tribune report today.
The mass murder in Minneapolis has been reported around the United States. The AJW also was contacted today by the U.S. correspondent for Haaretz, the Israeli daily newspaper, which reported on the fact that two Israeli natives were killed in the mass shooting.
***
Here are the obituaries from Hodroff-Epstein:
Reuven Rahamim
age 61, of St. Louis Park, passed away September 27, 2012. Preceded in death by father, Ezra. Survived by mother, Sarah; wife, Shereen; daughters, Dina (Chad) and Miya; son, Sami; grandchildren, Aiden and Aviva; brother, David (Carmen) ; sisters, Shoshanah and Carmela (Shlomi); sister-in-law, Maureen (Scott); brother-in-law, Stan; many nieces and nephews in Israel; many beloved aunts, uncles and cousins, and colleagues who became friends. Reuven was the founder and owner of Accent Signage Systems. Funeral service SUNDAY, 11:00am, BETH EL SYNAGOGUE, 5224 W. 26th, St. Louis Park. Burial will take place in Israel. Donations preferred to Beth El Synagogue or Sephardi Minyan, 2520 Kipling Ave., S. St. Louis Park, 55416.
Rami Cooks
age 62, of Minnetonka and Petach Tikva, passed away September 27, 2012. Survived by life partner and best friend, Pam Wexler; children, Shiri, Gali, Orr, Topaz, Dana, Ross and Nathan; grandson, Shayden; brother, Aryeh; sister, Yocheved. Funeral service SUNDAY, 3:00PM, BET SHALOM CONGREGATION, 13613 Orchard Road, Minnetonka. Memorials preferred to Chabad Lubavitch Minneapolis, or Minneapolis Jewish Family and Children's Services. A gathering of family and friends will take place Mon. and Tues., 7 pm at Pam and Rami's House., and Wed. and Thurs. 7pm at Porat and Paul Hammarberg's House.
Cemetery: Temple Israel Memorial Park. 4200 3rd Ave S., Minneapolis, MN 55409