The St. Paul JCC continues to host the 2011 Twin Cities Jewish Book Fair, which "celebrates the significant contributions of today's finest authors."
Tonight, Wednesday, Nov. 16, Susan Orlean will speak at 7 p.m. at the JCC, 1375 St. Paul Ave. Orlean, a staff writer at the New Yorker, is the author of Rin Tin Tin: The Life And The Legend.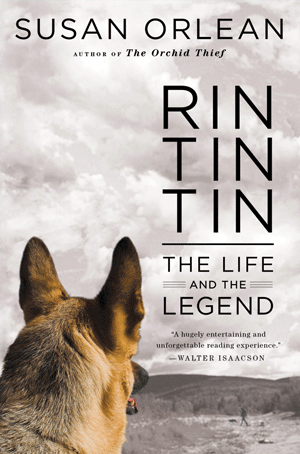 Her book takes readers on a tour through American pop culture in a biography of the dog actor Rin Tin Tin. At the heart, this book explores the enduring bond between humans and animals. But it is more than the story of a dog, or even a series of dogs — this book explores what it takes to create an icon.

Tickets are $6 for St. Paul JCC members and $9 for the community. For tickets and information, call 651-698-0751 or visit: www.stpauljcc.org.
Michael Wex, author of The Frumkiss Family Business, will speak 7 p.m. Saturday, Nov. 19. Tickets are $10 for St. Paul JCC members and $15 for the community. A review of his book, which is running in our Nov. 11 print edition, is available here.