Sy Safransky started The Sun magazine on a shoestring, and the periodical recently celebrated its 40th year of publication
By MORDECAI SPECKTOR
Nearly 12,000 poets and writers of all kinds descended on Minneapolis, April 9-11, for the Association of Writers and Writing Programs (AWP) annual conference and bookfair. Panel discussions and readings took place at the Minneapolis Convention Center, and bars and cafés around the Twin Cities hosted ancillary literary events.
One well-attended reading, at the Minneapolis Central Library, featured Sy Safransky, founder, editor and publisher of The Sun magazine, along with three of the magazine's contributors.
As a loyal reader of The Sun over many years, I contacted the magazine and set up an interview with Safransky. We met at the Hyatt Regency Hotel, where many AWP conference attendees were bunking for the weekend.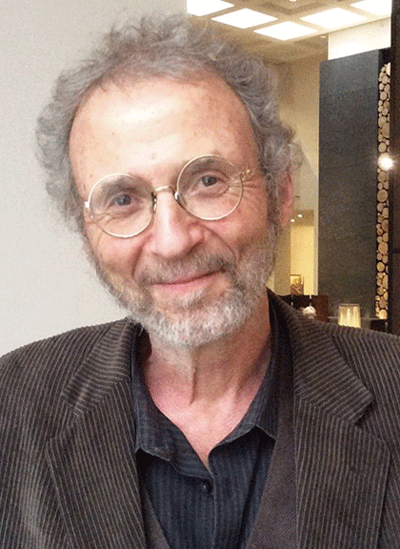 As he notes in the preface to his recently published book of collected columns, Many Alarm Clocks (The Sun Publishing Co.), Safransky, 70, was raised "in a kosher household in Brooklyn, New York." He worked on the Queens College student newspaper, and earned a master's degree from the Columbia Journalism School.
Then Safransky spent a few years in daily journalism, working for the Long Island Press. In 1969, following a period of travel in Europe, Safransky and his first wife settled in Chapel Hill, N.C., and became part of an "intentional community."
Asked about his motivation for starting The Sun, in 1974, Safransky replied, "I don't have a ready answer to that question."
He recounted his years of education and newspaper work — "I had all that writing and publishing in my blood," he commented, and noted that his philosophical and spiritual — "I don't like to use the word, 'spiritual,' but it's a necessary shorthand" — considerations had changed.
"My politics had become more radical, I suppose," he said. "And I wanted to do something that would bring together those worlds, that would honor good writing, being political without being overtly political… and an appreciation for the mystery. So, the magazine seemed like the way to do that, even though I didn't know anything about starting a magazine and running a magazine. I knew about writing and editing."
Safransky borrowed $50, and published the first issue of The Sun, which he sold on the street.
"The Sun needed somebody to bring it into the world, and I was the one, even though I wasn't sure what I was doing," he said. "And fortunately, I had whatever qualities it took to continue doing it, because it was definitely challenging to keep it alive from month to month."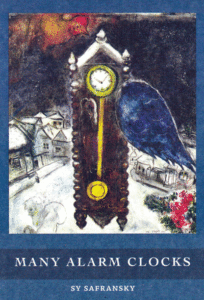 The Sun features a lengthy interview with a deep thinker at the front of each issue, fiction, personal memoirs (nonfiction) and photography. My favorite section, "Readers Write," has a theme — Appetites for the April issue — and readers contribute a brief article on the topic; sometimes, the pieces are intensely personal and the writers request anonymity.
Most remarkably, in our hyper-capitalist society, The Sun does not run ads.
In the beginning, Safransky carried some ads.
"I always wanted to make it reader supported," he remarked. "I finally took that step, and I haven't regretted it…. We have a pretty loyal readership, which is great. I'm just so thankful."
For its first 10 years, The Sun had around 1,000 subscribers. Then the magazine got a small grant from the North Carolina Arts Council, which allowed for some direct-mail marketing.
"We had a tremendous response to it," recalled Safransky. The number of subscribers jumped to 4,000, then to 8,000 the following year. The number of subscribers kept growing; The Sun circulation is now 70,000. An annual subscription cost $42.
Safransky said that there are about 10 full-time employees, and some part-timers working at home. He said that The Sun's full-time employees get decent pay and employer-paid health coverage.
Four in the Morning, a collection of Safransky's essays from The Sun, was published some years ago. His new book, Many Alarm Clocks, features selections from the past 15 years of "Sy Safransky's Notebook," another column in the magazine.
In Many Alarm Clocks, the author ruminates on life and love (he and his third wife, Norma, have been married for more than 30 years), loss (the death of his son, Joshua, at three days old, in 1972), the political tides and searching for God or "the mystery."
On this latter theme, Safransky writes: "I try not to pray to a sanitized God, an airbrushed God, the God of the silver screen. I pray to the God who put the green into nature and fire into the tongues of men; to the God of ceaseless change, who gives with one hand and smites with the other; to the God of the concentration camps and to the God of the bullies many of my Jewish brethren have become. I pray for the humanitarians and pray for the barbarians and I pray to stop pretending I can always tell them apart."
***
To subscribe to The Sun, or to order a copy of Many Alarm Clocks (not available in book stores or on Amazon), go to: thesunmagazine.org, or call 515-237-3698.
(American Jewish World, 4.24.15)