The Guardian newspaper in the U.K. reports that the incoming Obama administration will open a communications channel with Hamas, which won Palestinian elections in 2006, and violently wrested control of the Gaza Strip from the rival Fatah faction in 2007.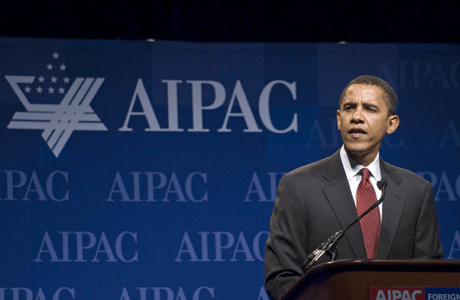 The Guardian report suggested that Richard Haass, a diplomat under both Bush presidents, will be named as Obama's choice for Middle East envoy – according to various news reports. Haass supports low-level contacts with Hamas provided there is a cease-fire in place and a Hamas-Fatah reconciliation emerges.
"There are a number of options that would avoid a politically toxic scenario for Obama of seeming to give legitimacy to Hamas," writes The Guardian's Jonathan Freedland.
"Secret envoys, multilateral six-party talk-like approaches. The total isolation of Hamas that we promulgated under Bush is going to end," said Steve Clemons, the director of the American Strategy Programme at the New America Foundation. "You could do something through the Europeans. You could invent a structure that is multilateral. It is going to be hard for the neocons to swallow," he said. "I think it is going to happen."
In other news regarding the ongoing Israeli war in Gaza, the United Nations passed a resolution on Thursday night that calls for an immediate and unconditional ceasefire between Hamas and Israeli forces in the Gaza Strip. The U.S., represented by Secretary of State Condoleezza Rice, abstained from voting on the resolution.