The Jan. 11 event will feature food tastings, educational activities and a conversation about expanding kosher offerings in the Twin Cities
By ERIN ELLIOTT BRYAN / Community News Editor
The inaugural CrossRiver KosherFest, an all-kosher food festival, will take place from 12 to 2:30 p.m. Sunday, Jan. 11 at Temple of Aaron in St. Paul. The event, which is open to the public, will feature kosher food offerings from more than 25 vendors, in the Twin Cities and beyond, and provide educational activities for the whole family.
"KosherFest is an opportunity for the Jewish community to think globally, both about the expansion of kosher food in the Twin Cities — mainly restaurants, vendors, things like that — as well as for individuals to think about the options they have in their lives," Rabbi Jeremy Fine, of Temple of Aaron, told the AJW last week. "Education and expansion are our two main goals."
KosherFest's featured vendor will be Milt's Barbecue for the Perplexed, which operates a successful restaurant in Chicago and recently launched its first kosher food truck. The truck will spend the weekend at Temple of Aaron.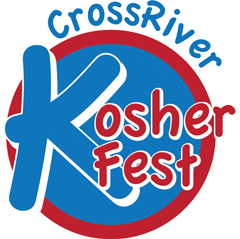 Other vendors include Baldinger Bakery, Bogart's Doughnut Co., Spirit of Asia, Sholom Catering, Rishi Tea, Rita's Ice, Just Truffles, Vitali's Bistro, Chabad UMN, Nothing Bundt Cakes and more.
Patty Balster, owner/manager at Nothing Bundt Cakes in Eden Prairie, told the AJW that being a vendor at KosherFest is in line with its mission, "to do whatever it takes to exceed each guest's expectations with the highest quality cakes, superior service, in a warm welcoming environment."
"Becoming kosher has allowed us to offer the Jewish community delicious cakes at a wonderful price," Balster said. "We look forward to having the participants at KosherFest sample just how amazing we are."
Each paid entrant will receive a sandwich from Milt's, a drink (courtesy of Hillel at the University of Minnesota) and two tastings from other vendors. All additional food will be available for purchase.
There will also be options for those who are vegetarian or gluten-free, and there will be a clear separation between meat and dairy offerings.
"Food is one thing that brings people together," Fine said. "The access point is very low because everyone enjoys food."
In addition to the variety of food and activities for kids, KosherFest will feature several educational opportunities for adults. Rabbis from both Minneapolis and St. Paul, as well as from all denominations, will talk about kashrut and the expansion of kosher food options in the Twin Cities.
Those speaking at the event will include several local rabbis: Zalman Bendet, of Chabad Lubavitch of Greater St. Paul; Morris Allen, of Beth Jacob Congregation; Harold Kravitz, of Adath Jeshurun Congregation; Adam Stock Spilker, of Mount Zion Temple; and Avi Olitzky, of Beth El Synagogue.
Fine lauded Rabbi Olitzky, who is also the director of supervision at MSP Kosher, for his work to expand local kosher eateries. The two attended a conference together last year at the Jewish Theological Seminary through the Rabbinical Assembly.
"I wanted to do something as well, and [KosherFest] is my first big project to think globally about how we can expand our kosher options," Fine said. "For our size Jewish community, we're not where we should be in terms of kosher restaurants. Kosher eaters should have more options. This is really my first attempt in trying to make an impact on kosher food in the Twin Cities and the response has been great. We're really excited."
Fine said this event will be an opportunity for attendees to think about kosher food from a global perspective, as well as their own personal adherence to kashrut — and what it means for all Jews in today's modern society.
"It's an opportunity to try kosher food and an opportunity to have a good time and learn, and have a great experience with kosher eating and why it's meaningful," Fine said. "This is another example of why the Twin Cities is a great place to be Jewish."
***
CrossRiver KosherFest will take place 12 to 2:30 p.m. Sunday, Jan. 11 at Temple of Aaron, 616 S. Mississippi River Blvd., St. Paul. Tickets are $15 for adults and $10 for children 10 and younger.
The event is presented by Temple of Aaron, and also sponsored by the St. Paul JCC, Sabes JCC, Minneapolis Jewish Federation, PJ Library and TC Jewfolk.
For information, call 651-698-8874 or visit: www.templeofaaron.org.
(American Jewish World, 1.2.15)