They went for the gold!
Twenty-seven local athletes headed to the JCC Maccabi Games, an Olympic-style competition for Jewish teens, that ran Aug. 5-10 in Houston, Texas. The teens participated as a delegation that was sponsored by the St. Paul JCC, and they competed in basketball, baseball, swimming, tennis and dance as well as ArtsFest.
"The JCC Maccabi Games provide teens with an amazing week of athletic, cultural and social experiences that last a lifetime," said St. Paul JCC Executive Director Michael Waldman. "Thanks to the Olympics this year, our coaches and teens were even more excited about opening ceremonies and to represent Team St. Paul in Houston."
The teens competed with Jewish kids from around the United States and the world. In addition to sports, they led a community service project and enjoyed fun events like a neon party as well as made new Jewish friends.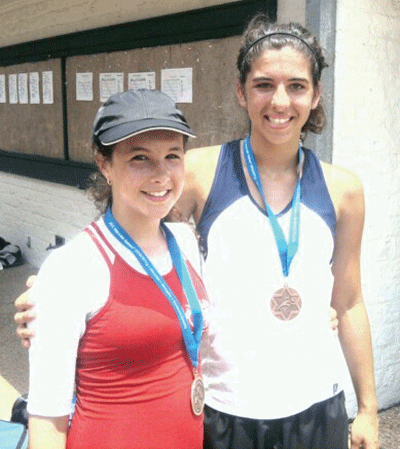 Below is a list of athletes from the St. Paul JCC's delegation as well as their medal standings:
• Girls Basketball 16U, Silver Medal (8-17-12 AJW) — Marley Applebaum, Minnie Arnold, Samantha Agranoff, Samara Schumacher, Mikaela Gerdes, Rachel Burbul, Rachel Greenberg, Maddie Richter and Hannah Johnson
• Boys B-Ball 16U, Gold Medal — Aidan Arnold, Josh Gallop, Marcus Spencer, Ryland Dorshow, Alec Weisman, Alex Lehman, Zach Condon and Jonah Resnick
• Boys Baseball — Stephan James
• Arts Fest — Madalina Kelner
• Swimming, Silver Medal (Butterfly) — Jacob Garr
• Dance, Bronze Medal (Hip-Hop) — Nadia Spencer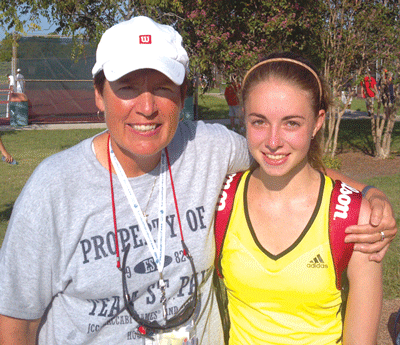 • Tennis — Helen Klass-Warch, Silver Medal, singles; Aleesa Kuznetsov, Bronze Medal, doubles; Zachary Ekstein, Gold Medal, doubles; Jackson Kelner, Gold Medal, doubles; David Wilton, Bronze Medal, doubles; and Elliot Strand, Bronze Medal, doubles.
The delegation head was Sam Eberhart and the assistant delegation head was Tracey Agranoff. The girl's basketball coach was Ken Agranoff, the boys basketball coach was Jon Gallop and the tennis coach was Bridget Tierney.
— Courtesy of the St. Paul JCC