By MORDECAI SPECKTOR
Tamar Eisenman has been going to jazz shows around New York City. The Israeli singer-songwriter has visited clubs to see some of her compatriots perform: guitarist Gilad Hekselman, trombonist Avi Lebovich with his orchestra, et al.
"The Israeli jazz scene is really thriving, and the indie-rock scene is also very popular today," she comments, during a recent telephone interview with the Jewish World from New York.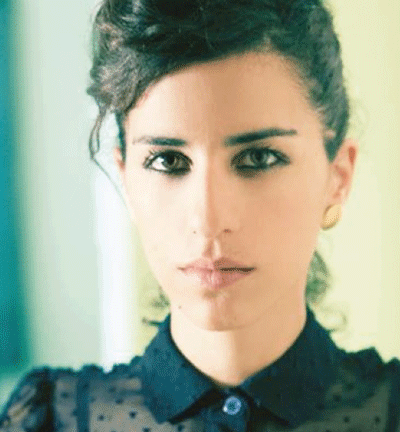 Eisenman, who sometimes fronts a rock band, has established herself in the Israeli music scene. She has opened for Israeli superstar David Broza. In 2011, she opened a show in Caesarea for British rock legend Jeff Beck. And later that year, she produced a tribute concert for Bob Dylan's 70th birthday, in Tel Aviv. Eisenman played Dylan's "All Along the Watchtower," in "more of a Hendrix style," at the show.
In addition to concerts, club dates and TV appearances, Eisenman has recorded four albums, with English lyrics, over the past decade. She recently released a new album, Limbo, her first with Hebrew lyrics. The album, a mix of rockers and ballads, can be downloaded from Eisenman's official website.
As part of what she calls a "mini-tour" in the U.S., Eisenman will perform May 13 at the Cedar Cultural Center, the renowned music room on the Minneapolis West Bank.
The 35-year-old musician is originally from Jerusalem. "Usually musicians leave Jerusalem in an early stage and work in Tel Aviv more; but I was there for a long time, because I really felt connected to the city and to the music scene there, that was a little bit more underground," she recalls. "And then I moved to Tel Aviv, because I just started working and performing there almost every night… it just made sense for me to stay there."
Eisenman enjoys living in Tel Aviv: "It's such a great city — and fun."
Now, Eisenman regards New York as her home.
"That's another big move towards even being exposed to more diversity and international culture," she comments, and mentions the smorgasbord of musical influences in the Big Apple.
"Music could be anything we want it to be," she says. "I like to see as much as I can and meet new people."
Asked about her musical influences, including Hibbing, Minnesota native Dylan, Eisenman mentions listening to a lot of classical, folk and Israeli music at home. She mentions "one of her biggest influences, the next generation of Bob Dylan, like Ani DiFranco and other singer-songwriter folk artists."
Her upcoming Cedar show will feature Eisenman and her acoustic and electric guitars.
She had been performing occasional solo shows, at midnight, in Tel Aviv's Ozen Bar, the venue of The Third Ear music store, right by Dizengoff Center. "I wanted to create some kind of a new platform for me to put out my songs," she explains, and mentions Limbo, her new album in Hebrew. "Usually, I was playing with a band and it was very rock, groovy, funky with all sorts of influences. And then I wanted to focus on the songs again."
Eisenman says her solo show is "very energetic, I also use some loopers and some percussion instruments through my guitar."
If you're not familiar with Eisenman's music, you can find videos online and listen to some of Limbo on her website. I especially like a video featuring Eisenman and her occasional musical partner Rona Kenan. The duo performs an acoustic mash-up of Eisenman's "2 Step Dance" and Kenan's "My Prison by the Sea."
Israeli expats likely will be out in large numbers at the Cedar next week. The Minnesota Jews also should take advantage of an opportunity to catch one of Israel's rising stars in a rare Minneapolis appearance.
***
Tamar Eisenman, with opening act Matt Jennings, performs 8 p.m. Friday, May 13 at the Cedar Cultural Center, 416 Cedar Ave., Minneapolis. For tickets, go to: thecedar.org or call 612-338-2674, Ext. 0, between 12 and 4 p.m. M-F ($2 fee per ticket).
(American Jewish World 5.6.16)