With a new Iranian president, the goat has left the room
By MOSHE GIT
Many are familiar with the story about a woman who came to a rabbi complaining that her living quarters are so cramped — she doesn't have room to do anything. She was astonished by the rabbi's response.
He advised her to get a goat, put it in her home, and come back to him after one month. Although this advice baffled her, after all, it was the rabbi's words and she complied. After one month she returned and continued in her complaining. The rabbi then instructed her to take the goat out and report back to him. The end of the story is that after evicting the goat she was relieved, because now she realized how much room she had.
As long as a year ago, United States military officials expressed doubts on the ability of this country or Israel to destroy Iran's nuclear facilities and stop its bomb-building adventure. Gen. James Cartwright is the former vice chairman of the Joint Chiefs of Staff. In an address last year at the Center for Strategic and International Studies, in Washington, D.C., he said, "If they [Iranians] have the intent, all the weapons in the world are not going to change that."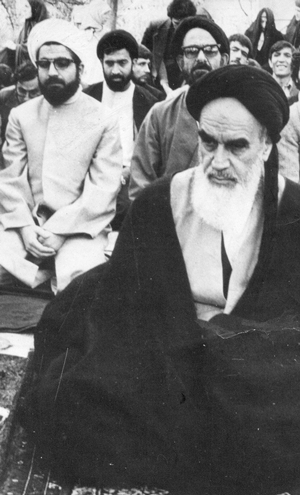 President Obama has promised to see to it that Iran will not have the bomb; however, the U.S. really can't do the job. And the fact is that after Iran's president was replaced, the situation seems less alarming, less urgent. Mahmoud Ahmadinejad was the goat, and now we feel that without him the bomb isn't as great of a threat as we previously thought.
In fact, the U.S. and Israel should welcome the Iranian bomb. It would help to put the Arab countries around Iran in check. Iran doesn't have any true clash of interests with Israel. Gradually Iran will come back to its senses and resume its ties with Israel, as was the case in the not so distant past. Iran's self-interest dictates this course.
It is the Arab countries that have a clash of interest with Iran, and therefore they are the ones who need to be concerned about the Iranian bomb, and indeed they are concerned. It is in Israel's best interests to have the Arab countries feel that they cannot go haywire. Israel shouldn't go overboard to aid them.
***
Moshe Git, a native of Israel, lives in Minnetonka.
(American Jewish World, 8.16.13)