By MORDECAI SPECKTOR
In 2000, the American Jewish World reported on the controversy in the Minnesota House of Representatives over what kind of prayer would be used to open floor sessions. During a debate on Feb. 23, 2000, Rep. Arlon Lindner, R-Corcoran, told Rep. Michael Paymar, DFL-St. Paul, who is Jewish, "don't impose your irreligious left views on me."
As the AJW reported, "Lindner's remark was met by gasps and hissing." A protest petition was signed by a number of legislators — who accused Lindner of making an anti-Semitic remark — and an official ethics complaint was brought against Lindner. The House ethics panel did not take action against the legislator, who also was brought before the ethics committee in 2003, when he asserted that gays were not murdered in the Holocaust. He was prosecuted in that instance by Keith Ellison, who now represents Minneapolis and some suburbs in the U.S. House of Representatives.
The prayer controversy reared its head again this week, when Pastor Dennis Campbell delivered a prayer to begin Monday's State Senate session, which "was highly Christian, as opposed to the nonsectarian prayers that were commonplace under DFL control. It's not Campbell's first controversy; last summer he took out ads in the St. Cloud Times that were viewed as anti-Muslim," reported Andy Birkey in the Minnesota Independent.
"We pray, lord, that you help us show reverence to the Lord Jesus Christ," Campbell prayed, according to Birkey. "Jesus said, 'I am the way and the truth and the life. In the name of the Lord Jesus Christ our savior, we pray."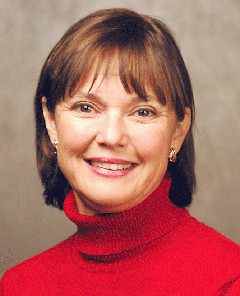 In a subsequent report, Birkey considered whether Campbell's invocation strayed across the church-state divide. He wrote:
Sen. Teri Bonoff of Minnetonka, who is Jewish, told the Associated Press on Tuesday that she wants leadership to change language in the Senate rules so that the word "request" in reference to interfaith prayers in the chamber be changed to "require."
"I'm a very religious woman and believe deeply in God," Bonoff told the AP. "We honor God in public and our political discourse, and that's proper. But in doing a nondenominational prayer we are honoring him without violating the separation of church and state."
According to Rob Boston, senior policy analyst at Americans United for the Separation of Church and State, Campbell's prayer came close to violating that constitutional requirement.
He told the Minnesota Independent that the U.S. Supreme Court ruling in Marsh v. Chambers allowed legislative prayers as long as they are non-sectarian — without expressing a particular religion.
An interesting detail over the prayer kerfuffle, back in 2000, was the view that Jewish lawmakers, or other House members who didn't like an opening prayer in the name of Jesus Christ could leave the chamber — go stand in the hall.
The Jewish World reported:
"During the Feb. 23 House debate, both Lindner and House Majority Leader Tim Pawlenty suggested that those who object to such prayers could leave the House floor.
"The statements that Jewish members and other members are expected to leave [the House floor during the prayer] shows the tremendous insensitivity to the rights of anyone who isn't of the dominant religion," remarked Rep. Matt Entenza, DFL-St. Paul, who initiated the protest petition and is one of the legislators filing the ethics complaint against Lindner.
"I think it's important to call this remark what it was, which was clearly anti-Semitic, and imflammatory, and derogatory to all Jewish people. And it requires a very strong reaction," Entenza told the AJW.
For his part, Lindner admitted that it "probably wasn't maybe the best choice of words," but said that he was merely offering a rejoinder to Paymar's rhetorical "dishing out," which included the accusation that Lindner was part of the "Christian right." So, Lindner figured, "if I'm on the religious right, he's on the irreligious left."
In an op-ed published in the March 24, 2000, edition of the AJW, former U.S. Sen. Rudy Boschwitz rose to Lindner's defense, saying that he knew the Republican from Corcoran and "never sensed even a hint of anti-Semitism."
In the 2010 elections, both the Minnesota Senate and House turned from DFL to Republican control. As occurred in 2000, there is a cohort of Christian Republicans who are convinced that church should take place not only in church, but want to hold church in public schools, the Legislature and elsewhere in the public sphere.
***
JTA: Radio host threatens to oust Minnesota lawmaker over invocation objections
(JTA) – A conservative radio host suggested that he would work to unseat a Minnesota state senator who opposed a pastor's religious invocation in the statehouse.
An invocation earlier this month by the Rev. Dennis Campbell, a conservative Baptist, mentioned Jesus Christ three times. Campbell's invocation had prompted state Sen. Terri Bonoff, a Democrat who is Jewish, to ask the body's leadership to change the standard letter given to clergy to say that it requires prayer to be "interfaith and nonsectarian" rather than the current "request." Bonoff told The Associated Press that the invocation made her "highly uncomfortable."
Campbell told Conservative radio host Bradlee Dean over the weekend that Jewish members of the Senate should not be offended by the prayer since Jesus was a Jew. He also said he thought that America's Founding Fathers would have supported the prayer.
Dean is the founder of You Can Run But You Cannot Hide International, a Christian youth ministry that holds assemblies in public schools. He suggested that Campbell's ministry work against Bonoff's re-election in 2012.
"Maybe what we need to do is get her name eradicated," Dean said, according to the Minnesota Independent. "She's looking to get rid of who we are as a people. Well, then, why don't we help her possibly leave?"
Campbell described what happened after the invocation.
"After the prayer we were ushered out to the back room there and I had one or two people that opposed the prayer — and they were both Jewish folks — to one of them I said, 'I want you to know that as Christians that we really love the Jews,'" Campbell told Dean and his radio sidekick, Jake McMillian. "He made a comment that they weren't interested in our love so much as respect."