Felicia Schulz, who survived Auschwitz and Bergen-Belsen, enjoyed a wonderful life with her family in St. Paul
By ERIN ELLIOTT BRYAN / Community News Editor
When Felicia Schulz's doctor suggested that she receive hospice care, her daughter, Helen Maarec, was told that meant she had just six months left. That was more than a year and a half ago.
"My mother proved them wrong, and she lasted 19 months in hospice and had to get reaccredited three times," Maarec told the AJW. "Nobody could believe her stamina for life, she never gave up on life. Her body gave up, but she didn't."
Remembrance
Maarec said that remarkable stamina was what helped her mother survive the Holocaust, when she was forced into the Lodz Ghetto before being transported to Auschwitz, Bremen and Bergen-Belsen. With her husband, Max, she was relocated to St. Paul, where they enjoyed a successful life.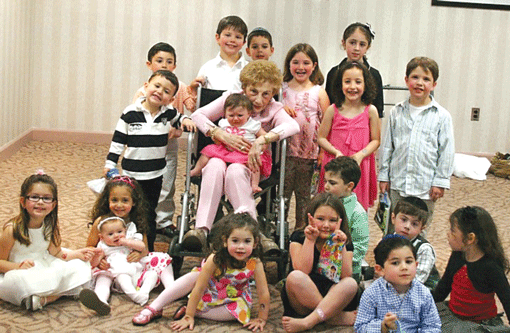 As the sole survivor of her family, Schulz took great pride in her children, grandchildren and great-grandchildren, and was always honest about her experience.
"She would say, 'Why should I hide the truth to protect the Germans?'" Maarec said. "She was very open with why we didn't have any family."
Schulz died Feb. 5 in Maryland, where she had lived for the last decade. She was 90.
Born Felicia Szymkiewicz on July 13, 1923, in Kalisz, Poland, Schulz had fond memories of her father, who was always proud of how bright she was. As she grew up, Schulz was looking forward to pursuing higher education.
"I think she would have loved to have gone to college… But that part of her life was taken," Maarec said. "Not that she was ever dissatisfied with her life, but I think she felt she could have, given the opportunity, continued on."
Schulz was just 16 years old when she was forced into the Lodz Ghetto with her family. In September 1943, she was transported to Auschwitz and later to Bremen, another work camp. She was moved to Bergen-Belsen in March 1945 and nearly died from typhus.
After being liberated by British and American troops, some 60,000 prisoners were found at Bergen-Belsen — most in critical condition because of the typhus epidemic, according to the Historical Atlas of the Holocaust published by the U.S. Holocaust Memorial Museum. Within weeks of liberation, more than 10,000 people died of malnutrition or disease.
Schulz stayed at Bergen-Belsen, which was converted into the largest displaced persons camp in the British zone of Germany. It was there that she met Max Schulz, also the sole survivor of his family, and the two were married on Dec. 30, 1945.
The couple welcomed their first child, daughter Shirley, at Bergen-Belsen while waiting to immigrate to the United States. They were finally able to make the trip in November 1949 while Schulz was pregnant with their second daughter, Rena.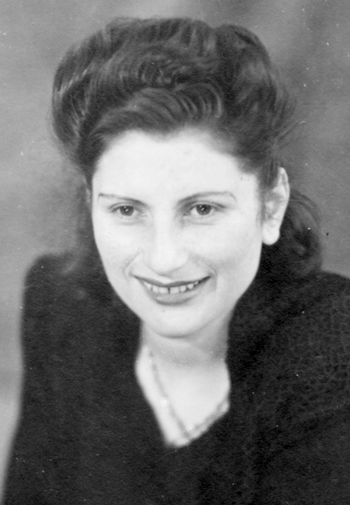 The Hebrew Immigrant Aid Society (HIAS) sent the Schulz family to St. Paul, where they established a new life with the help of Jewish Family Service and welcomed daughter Helen. Max Schulz opened a butcher shop, which later became Westlund Provisions, a company that supplied meat to large cafeterias, and they were active at Temple of Aaron and the St. Paul JCC.
"Both of my parents loved the Twin Cities, especially St. Paul, and they always told us that they were blessed by being sent there, randomly, in 1949. And they were able to make a wonderful life for themselves in our community," daughter Shirley Besikof told the AJW. "They were very thankful to be there."
Schulz reveled in her role as a homemaker and always made each child feel special. Her first grandson, Justin Besikof, gave her the nickname "Grammy," to which she was referred by many people both in and outside of the family.
And she was devoted to Judaism and creating a Jewish family.
"Her family was the most important," Besikof said. "Both of my parents lost everyone in the war, they were the sole survivors of each of their families, so that was her most important mission in life, to make sure her grandchildren knew who they were, where they came from and to be proud of it…And just be true to our convictions and our faith."
In her eulogy, granddaughter Andrea Besikof Kalmans said that Schulz displayed strength, beauty and courage "until her very last breath."
"I reflect on Grammy's life for guidance and accept the great legacy that she and [my grandfather] Pas created as my responsibility to carry on," she said. "Grammy's DNA is my DNA, and I couldn't be more proud or humbled by this gift."
Felicia and Max once returned to Poland with their three daughters and sons-in-law. Maarec recalled that the trip was extremely emotional for her mother but also very important.
"I think they reached a point in their lives where they needed some closure," Maarec said. "They needed to take their children, to show us that what they had told us about was real."
Schulz continued to demonstrate her strength and courage when she moved to Maryland after the death of her husband nearly 11 years ago. Both Besikof and Maarec admired the way she was able to start over on her own at the age of 80.
And it is that strength that will endure in Schulz's family.
"Grammy, we are the next generation and I promise that we will make choices with you in our hearts and our minds," granddaughter Jennifer Schnur said at Schulz's funeral. "Your strength is within us, we will be strong together. We love you very much and will miss you every day."
Schulz is survived by her three daughters, 10 grandchildren and 26 great-grandchildren.
(American Jewish World, 3.14.14)