Rimon: The Minnesota Jewish Arts Council, an initiative of the Minneapolis Jewish Federation, will present P'Chotchka, a fast-paced evening of art, music, video and theater, 6 p.m. Monday, June 4 at Pinstripes, 3849 Gallagher Dr., Edina. The event, a benefit for Rimon, will feature eight artists who the organization has funded, commissioned or presented during the past 12 years.
According to a press release, P'Chotchka is a tongue-in-cheek variation of a format developed in Japan called pecha kucha (chitchat). During P'Chotchka, 18 images of each artist's choosing are projected on a screen, and the artists speak for 18 seconds per image about ideas or images that excite or inspire them.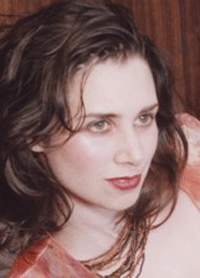 Korenne
The featured artists will be singer-songwriter Adam Levy; performing artist Dylan Fresco; songwriter, writer and performer Elisa Korenne; architect Kent Simon; artist and author Lucy Rose Fischer; author Margie Newman; Matt Peiken, founding producer of 3-Minute Egg, the first daily video program that focused on a local arts scene; and photographer Sylvia Horwitz.
Tickets are $54, which includes food and a beverage; visit: www.rimonmn.org or call 952-381-3449.