Play based on oral histories of Minnesota Holocaust survivors to be staged at Mount Zion Temple
By ERIN ELLIOTT BRYAN / Community News Editor
When asked if there were ways to keep his connection with Judaism alive while imprisoned at a Nazi concentration camp during World War II, Erwin Farkas responds, "We could talk. We could recall. We could tell stories."
Farkas was one of many Holocaust survivors from Mount Zion Temple whose experiences were recorded by volunteers Mary Ann Wark and Nancy Hauser. Now, playwright Sharon DeMark has chosen eight of those survivors — including Farkas, Fred Amram, Charles Fodor, Henryk Gurman, Walter and Anita Schwarz, Lucy Smith and Victor Vital — whose oral histories serve as the basis of her new play.
"The words in the play all come from the oral histories, so it's not that I made up dialogue," DeMark told the AJW. "It's a technique, a way of presenting people's stories straight on. It's got a bit of a patchwork quilt feel to it, because it's eight different stories."
We Could Recall/We Could Tell Stories will be staged 7 p.m. Wednesday, April 24; 7 p.m. Saturday, April 27; and 2 p.m. Sunday, April 28 at Mount Zion Temple. Performances are free and open to the public.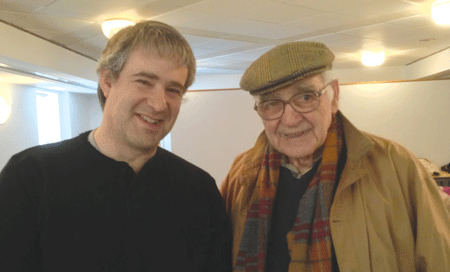 Additional community performances will take place at St. Paul Central High School, Saint Paul City Hall, and Sholom Home West in St. Louis Park and Sholom Home East in St. Paul that are intended for specific audiences.
For the students at St. Paul Central High School, for example, DeMark wants this play to be more than just a history lesson.
"These are people who you might have seen at the grocery store or just walking down the street that had this experience," she said. "The idea is to convey that this wasn't that long ago really, and it's something to understand what happened and the effects of this… We're trying to bring the sense that this is not so far away."
We Could Recall features professional and community performers, ranging in age from 14 to 88: Shirley Berdie, Scott Johansen, Hugh Kirsch, Arnie Krohn, Seth Levin, Sam Schauvaney, Jeremy Skoler and Joe Wiener. Klezmer violinist Judith Eisner adds a musical layer to the production, which is directed by Leah Cooper.
The production is made possible by grants from the Metropolitan Regional Arts Council, thanks to a legislative appropriation from the arts and cultural heritage fund, and is sponsored by Mount Zion, the Jewish Community Relations Council of Minnesota and the Dakotas (JCRC) and Sholom.
In putting together the play, DeMark wanted to present a variety of stories, including some that may not be as familiar. While some of the stories reflect deportation experiences and time spent in concentration camps, there are others that talk of hiding and escape.
"There's an arc to the play. It starts before the war and they talk about their childhood, their families, their houses, their communities — they come from five or six different countries," DeMark said. "And then it goes through when they first started talking about the anti-Semitism and wearing the yellow star and what happened as Hitler came into Eastern Europe, and then it goes through their experiences."
Kirsch, who has been a member of the Minneapolis theater community for some 30 years, portrays survivor Vital, who grew up in Greece and spent two years hiding with his family in caves or outlying villages in the mountains.
"That's different than a concentration camp experience, but nonetheless it's still a Holocaust experience," Kirsch said. "You can tell by some of their words how deep-seated these [experiences] are, regardless whether you were in Auschwitz or if you were sleeping on the ground in a cave at 14 years old."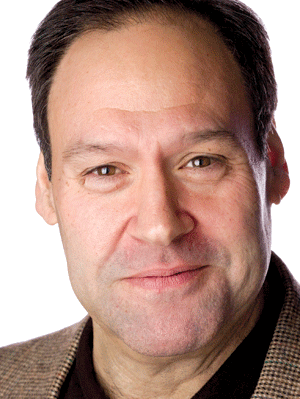 For Kirsch, this play reminded him of the strength and stability of the Jewish tradition.
"There's at least four different countries represented, different experiences, yet there's so many similarities in their lives beforehand, in their communal lives, in their Jewish lives," Kirsch said. "That says something to the Jewish community as a whole, how many similarities, regardless if you're in Poland, Czechoslovakia, Greece."
Cooper was DeMark's first choice to direct this play, as she has been involved in community-based theater. Cooper is the founder of Footprints Collective, a group of veterans of current wars who tell their stories through theater, and is currently working on the group's first production that will be staged later this year.
Cooper, a native of California, was immediately drawn to We Could Recall, as previous generations of her family were impacted by the Holocaust.
"Both the topic and the process were really exciting to me," Cooper said. "Real people's stories can be amazingly compelling, and part of it is that the audience knows they're real."
Cooper said that the play is a way to explore the many different ways the Holocaust impacted individuals and communities. And most of the cast had the opportunity to meet the survivor they are portraying, which adds a level of authenticity to their performances.
"I hope it brings back the personal connection," Cooper said. "What's really inspiring about all of these stories is that for everything [the survivors] went through and all of the inhumanity they experienced, the common thread to all of these survivors is they ultimately came to a place of joyful celebration of what they do have in life, an appreciation for communities that do embrace them, and I think the play really celebrates that."
Cooper said We Could Recall is also an excellent example of how theater can have an impact in the community.
"I love what theater does, but there are times when… the amount of work and resource that goes into making plays sometimes doesn't yield the kind of community impact and sense of connection that we all wish it would," Cooper said. "For me, the community engagement model is not a replacement for the traditional model, but it's another way to use these tools that focuses a little bit more on bringing the community together and directly impacting the community than it does on making the prettiest, most virtuous show possible."
As for DeMark, she knew it was important to present these stories while there's still time to honor the men and women behind them.
"They are amazing people, these folks," she said. "That they can survive something like that and have positive lives; they've married, they've had children, they've worked, they've contributed to their community. This wasn't that long ago and these folks are dying, and we want to remember these stories and keep them going."
***
We Could Recall/We Could Tell Stories will be staged 7 p.m. Wednesday, April 24; 7 p.m. Saturday, April 27; and 2 p.m. Sunday, April 28 at Mount Zion Temple, 1300 Summit Ave., St. Paul. Performances are free and open to the public, though approximately 100 tickets are available for each show.
For information and to make reservations for the Mount Zion performances, visit: www.mzion.org or call 651-698-3881.
(American Jewish World, 4.12.13)