Acclaimed Jewish jazz musician Randy Brecker will be a featured performer in the United Trumpet Summit 7 and 9 p.m. Wednesday, Sept. 11 at the Dakota Jazz Club, 1010 Nicollet Ave., Minneapolis. He will be joined by Dr. Eddie Henderson, Jeremy Pelt and Leon Jordan Jr.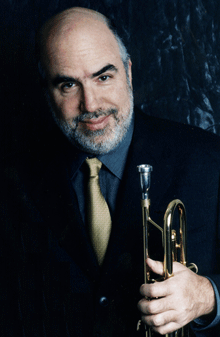 Brecker has been shaping the sound of jazz, R&B and rock for more than four decades. His trumpet and flugelhorn performances have been included on hundreds of albums by artists such as James Taylor, Bruce Springsteen, Frank Sinatra, Steely Dan and Frank Zappa.
Brecker's 2009 album Nostalgic Journey: Tykocin Jazz Suite features the music of Polish pianist Wlodek Pawlik. The album tells the story of Brecker's first meeting with Pawlik and Pawlik's help in tracing Brecker's ancestors to an area in Poland called Tykocin. In honor of this discovery, Pawlik wrote an orchestral/jazz suite about Brecker's "homecoming."
Tickets are $40; call 612-332-5299 or visit: www.dakotacooks.com.