Mayim Rabim, the Reconstructionist Congregation of the Twin Cities, has announced the appointment of Rabbi Sharon Stiefel as part-time rabbi.
"We are excited to have a local Reconstructionist rabbi serve our congregation," Jeremy Fisher, president of Mayim Rabim, said in a press release. "Rabbi Stiefel will provide monthly services, educational opportunities and outreach to current and prospective members. Rabbi Stiefel enriches our community with her talents."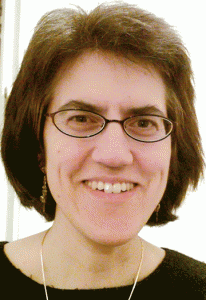 Rabbi Sharon Stiefel
Stiefel said she is looking forward to leading a full schedule of High Holiday services at the congregation's home at 44th and York, which is shared with the Minneapolis Friends Meeting House.
"This is a unique opportunity for me to do what I love best: to build a community that is participatory, joyful and meaningful," Rabbi Stiefel said. "I am enthusiastic about the prospect of shepherding Mayim Rabim, a community whose values reflect my own, to an exciting next phase of growth in realizing its vision."
Rabbi Stiefel received her rabbinic ordination from the Reconstructionist Rabbinical College in 1990. She is a licensed graduate social worker with a master's in social work from the University of Pennsylvania. She also holds a B.A., magna cum laude, in sociology from Pomona College in Claremont, Calif.
In addition to her position at Mayim Rabim, Rabbi Stiefel is currently the rabbi/spiritual counselor for Sholom Hospice.
Previously, Rabbi Stiefel served as Jewish education director at the St. Paul JCC and the interim rabbi at Shir Tikvah Congregation. She spent 18 years of her rabbinate serving students on campus — 13 years as the associate director at Hillel at the University of Minnesota and in similar positions at the University of Pennsylvania and Grinnell College.
Rabbi Stiefel lives in St. Paul with her partner, Davida Alperin, and their two children.
For information about Mayim Rabim and its upcoming High Holiday services, visit: www.mayimrabim.org or call 612-247-5490.
(American Jewish World, 9.14.12)