As part of its annual community lecture series, the Center for Jewish Studies at the University of Minnesota will host Professor Ido Zelkovitz 7:30 p.m. Wednesday, Oct. 22 at Temple of Aaron, 616 S. Mississippi River Blvd., St. Paul.
Zelkovitz will present "Israel and the Palestinians: A Post-Arab Spring Overview of Complicated Relationships."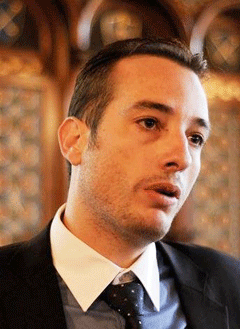 He will discuss the impact of the Arab Spring on the struggle for political dominance in the Palestinian Authority and the Israeli-Palestinian negotiations, and will analyze the threats and the opportunities for Israel from Palestinian Unity.
Zelkovitz is a research fellow at the Ezri Center for Iran and Persian Gulf Studies, and teaches in the Department of Middle Eastern History at the University of Haifa.
The event is free and open to the public, and a reception will follow. For information, visit: jwst.umn.edu.