AJW Staff Report
A number of Orthodox religious groups are asking to be allowed to file a friend of the court brief on behalf of ConAgra Foods, the parent company of Hebrew National, the defendant in a consumer lawsuit alleging that the company misbranded beef products as being kosher.
The American Jewish World broke the story of the class action lawsuit in its June 22, 2012, edition.
The groups petitioning the U.S. District Court in St. Paul, the case of Wallace, et al. v. ConAgra Foods, Inc., do not take a position on the particulars of the plaintiffs' complaint, but are concerned about the plaintiffs' attempt to have the court rule "that certain products were not '100% Kosher.'"
The memorandum in support of the petition, which was filed by kashrut supervision and Orthodox rabbinical and lay groups, states that such a ruling regarding the kosher status of food products "would require the court to delve into, and resolve, religious controversies including whether particular practices are required under religious law and doctrine. The principles of religious liberty enshrined (sic) in the First Amendment militate strongly against such an inquiry by a civil court."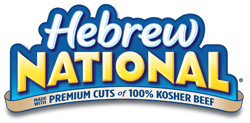 The groups seeking to file the amicus brief are the National Jewish Commission on Law and Public Affairs, the OK Kosher Certification, Star-K Certification, Inc., Agudath Israel of America, the National Council of Young Israel, Agudas Horabonim and the Rabbinical Alliance of America.
The group is represented by Clifford M. Greene and Karl C. Proccacini, of the Greene Espel law firm in Minneapolis.
In a related development, several individuals mentioned in the class action lawsuit against ConAgra/Hebrew National have been summoned to appear before a beit din, an Orthodox rabbinical court, in Brooklyn, New York. A copy of the summons, which was made available to the American Jewish World, specifies that Rabbi Aryeh Ralbag, of Triangle K, the kosher certification company working for Hebrew National, has been called to appear Nov. 13 before the Bais Din Tzedek Umishpot.
The summons specifies that the claim is "related to the improper production and marketing of kosher meats and improper treatment of employees."
Also summoned were Shlomo Ben-David and Moshe Fyzakov, who are executives of AER Services, Inc., which provides kosher slaughtering services for Hebrew National beef products. The hazmana (summons) is signed by Rabbi Yerachmiel Barash, the beit din secretary.
In its Sept. 14, 2012, issue, the AJW reported that the same individuals were summoned to appear before a beit din in Bnei Brak, Israel.
(American Jewish World, 11.9.12)