Hany Abu-Assad vies for Oscar gold with a suspenseful story about a young Palestinian caught in a vise between Israel and Palestine
Reviewed by MORDECAI SPECKTOR
Director Hany Abu-Assad — whose 2005 film about Palestinian suicide bombers, Paradise Now, won a Golden Globe for best foreign language film and was nominated for an Academy Award in the same category — has returned to the minefield of the Israeli-Palestinian conflict in his new film, Omar.
The 98-minute fictional narrative film, which opens Feb. 21 at the Edina Cinema, is the Oscar nominee from Palestine this year for best foreign language film.
The film's impact derives from the dance of death between Israeli intelligence agents and Palestinian militants in the West Bank. Apart from the "separation barrier," Israel maintains a network of Palestinian informants who provide crucial information to the Jewish state's security services. Turning patriotic Palestinians into willing informants against the resistance involves some pressure, i.e., torture, which is depicted in Omar. The Israeli occupation of the West Bank is in its 47th year; and keeping the rebels down is apparently a sordid business.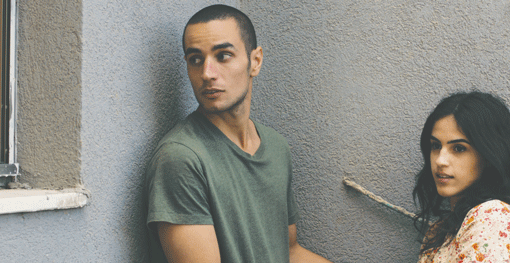 The film opens with Omar (Adam Bakri, in his first feature film role) using a rope to scale the 25-foot security wall, which ostensibly protects Israelis from Palestinian terrorists. When we see him first reach the top of the wall, shots are fired and he beats a quick retreat back down the rope, tearing up his hands in the process.
As it develops, Omar only wants to visit the object of his affections, Nadia (Leem Lubany, also in her first film role), a high school student. He also takes part in an armed attack on an Israeli soldier, with his friends, Tarek (Eyad Hourani) and Amjad (Samer Bisharat). That act of violence sets an increasingly suspenseful series of events in motion. Omar eventually is apprehended and interrogated about the shooting of the Israeli soldier.
These first-timers deliver top-notch performances. The only veteran actor in the film is Waleed Zuaiter, a Palestinian-American with numerous movie and TV credits, who plays Agent Rami, the Israeli intelligence agent who becomes Omar's handler.
(In a sort of inside joke, Omar asks Rami, "Where did you learn to speak Arabic?" And Rami explains that it's part of his job. "I thought you were an Arab," responds Omar, who allows that the Israeli agent has no discernible accent).
Omar provides insights into the fate of imprisoned Palestinians, as far as the means that are applied to get them to collaborate with Israel. Not to give away too much of the plot, but when Omar tells an ostensibly sympathetic fellow prisoner that he "will never confess," the Israeli military court system regards that statement as a confession of guilt — and he's looking at 90 years in prison.
The noose tightens around Omar's neck, so to speak, as he tries to walk a tightrope between the Israelis and his Palestinian comrades, who decide that there's a turncoat in their midst. And Nadia doesn't know what to make of her boyfriend, as the rumors swirl around him.
Although Abu-Assad was born in Nazareth, and is an Arab citizen of Israel — and much of the film was shot in Israel — the director reportedly insisted that Omar be entered in the Oscar contest as an entry from Palestine.
I interviewed Abu-Assad when he visited Minneapolis during a 2005 press junket for Paradise Now (11-11-05 AJW). Part of our conversation concerned the hazards of filming in Nablus, on the West Bank. He mentioned that on one day of filming, an Israeli missile struck a car near the film set. Later, Palestinian gunmen ordered the crew to leave, and six European crew members left — for good.
Rumors were rife about the film's subject; some had it that the movie portrayed an Israeli-Palestinian romance. Abu-Assad's location manager was kidnapped at one point, and the director had to prevail on Yasser Arafat's office to secure his release.
When we talked, 8 years ago, Abu-Assad vowed never to work in the Palestinian territories again: "I prefer to stay safe and not endanger my life for a movie."
However, times change and the director filmed Omar in Nazareth, Bisan (Beit She'an) — and Nablus.
***
Omar opens for an exclusive engagement Feb. 21 at the Edina Cinema, France Avenue and 50th Street.