Solly Kane takes over as director of URJ Olin-Sang-Ruby Union Institute
by MAX SPARBER
Community News Editor
The Union for Reform Judaism (URJ) recently welcomed Solly Kane as director of URJ Olin-Sang-Ruby Union Institute (OSRUI). Kane is OSRUI's 10th director, and the first former OSRUI camper to serve in that position.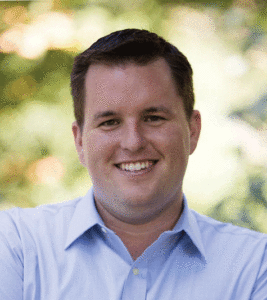 St. Louis Park native Kane had previously worked at OSRUI as a counselor, unit head and assistant director. "I previously spent 10 years at the camp," he told American Jewish World in an interview.
Asked to describe what stood out for him in his previous experiences at the camp, Kane answered: "You make friends for life. The relationships that you build at camp are relationships that continue long into the future. Going to OSRUI gave me friends across the Midwest and, indeed, throughout the country."
Kane praised the camp for its focus on Judaism. "We make Judaism come alive for kids," he said. "You get to do all the fun, amazing things at camp — sports, swimming, arts, climb or climbing tower — but we infuse it all with Jewish values."
OSRUI was the first of 18 camps founded by the URJ. It has served more than 30,000 North American Jewish youth over 65 summers. The camp's previous director, Jerry Kaye, completed his final summer in 2017 after 48 dedicated years of success. Kaye will continue to serve as emeritus director.
In the meanwhile, Kane's most recent URJ role was as director of North American events, overseeing the URJ's largest conferences, conventions, board meetings and other gatherings for adults and youth. This included directing the URJ Biennial, the largest Jewish gathering in North America.
Kane is articulate as to the appeal of OSRUI. "One of the things that make OSRUI unique is the range of choices that a camper has," he explained. "Kids are not just checking a box: fifth grader, do these activities.
"We have options for kids who want to live in a cabin, have the traditional summer camp experience. There is also the option to live in a platform tent, with a dozen bunks. If you've seen M*A*S*H, it's like the tents in that show. For the younger kids, this is like a kibbutz. They take care of the garden and animals."
For children that are interested in the arts, there is a unit that focuses on that. "They do two or three hours per day doing arts," Kane explained. "Drama, dance, music. There is also a seven-week Hebrew immersion program. Campers spend seven weeks being immersed in Hebrew and Israeli culture with Israeli counselors and counselors who are Hebrew-proficient.
"These campers come back from camp very proficient," Kane said.
"I think what sets OSRUI apart is all those choices," he added. "Regardless of unit, you get to do what every camper gets to do, you get to do all the fun things in summer camp. But you get to choose the focus."
(American Jewish World, 11.17.17)