Big Galut(e), Big Galut(e)
Festivals are known for bringing people together, but for Sasha Margolis and Robin Seletsky there was more to it than simply making a new friend. They struck up a conversation and learned they had both taken up klezmer music from their fathers. When they had free time, they would play together.
On the Jewish Record Rack
Along the way, Margolis, violin and vocals, and Seletsky, clarinet, picked up Michael Leopold, theorbo, a type of lute, and baroque guitar; Mark Rubenstein, accordion and percussion; and Richard Sosinsky, bass and mandolin. Together they created Big Galut(e), a klezmer band with vigor and a sense of humor. "Being goofy is true to tradition," said Margolis.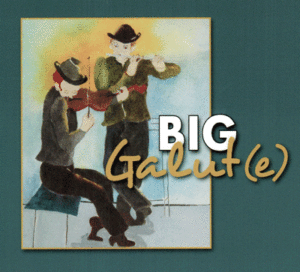 They have recorded their self-titled debut album, Big Galut(e), which is available on iTunes and Amazon; the actual release of the CD is Aug. 21.
Arrelumbre, Ventanas
Spanish and Jewish music have similar roots, but often could not be more different. Spanish music is usually very passionate and outspoken, whereas Jewish music is often performed with reservation. Ventanas does an expert job of bridging the gap between these two types of music in their second album, Arrelumbre.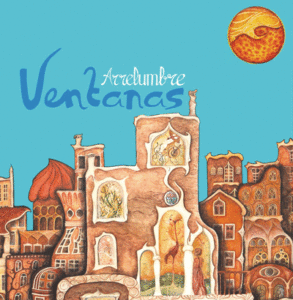 The seventh track on the album, "Entré en la sala del crimen," is potentially the most traditionally Jewish-sounding song on the album, while the majority of the others are like hybrids of the two types of music.
The band consists of Tamar Ilana, vocals; Dennis Duffin, flamenco guitar; Alex Talbot, flamenco dance; Demetrios Petsalakis, oud; Jessica Hana Deutsch, violin; Derek Gray, percussion; and Jaash Singh, darbuka and cajon. They also invite special guests to join in on a few songs. — Phil Robin
Live in Santa Cruz!, Benny Green (Sunnyside)
Benny Green is a masterful jazz pianist, and his new album, Live in Santa Cruz!, displays his virtuosity in front of an audience at the Kuumbwa Jazz Center. The venue and the album is a nod to a recording at Kuumbwa 20 years ago, when Green was part of the Ray Brown Trio, led by the legendary jazz bassist.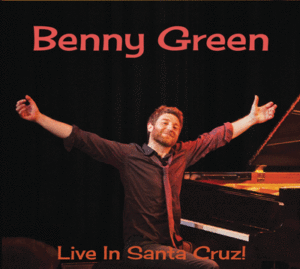 Some local music fans likely remember Green's performance with clarinetist Anat Cohen's superb group at the Dakota Jazz Club, a stop on her 2010 Clarinetwork tour. The pianist and composer's new album showcases his dazzling swinging style on uptempo original songs, like "Sonny Clark," a tribute to the late hard bop pianist, and "Bish Bash." Green also wrings the feelings from the lovely ballad "Forgiveness," and elicits a hearty response from the Kuumbwa crowd. David Wong, bass, and Kenny Washington, a drummer who has played with a lengthy list of jazz greats, propel the rhythm throughout. — Mordecai Specktor
(American Jewish World, 7.17.15)