By DORIS RUBENSTEIN
Nancy Marvy will be making her third Minnesota Jewish Theater Company appearance in a production of playwright Joshua Harmon's Significant Other, opening on Feb. 15. Her history with the MJTC is a short but illustrious one.
Her performance in Wendy Kout's We Are the Levinsons in 2017 helped earn that play numerous local and regional awards and distinctions. Marvy also appeared in last year's MJTC production of Shul, which was named by the Star Tribune as one of the "10 best theater productions" of 2019.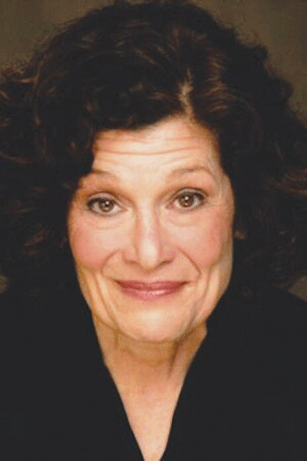 With this kind of talent, why did it take Nancy Marvy so long to become a regular at the MJTC?
A Minneapolis native who grew up in St. Louis Park, Marvy has been a part of the Twin Cities theater scene for decades. Her local debut in professional theater was in 1972 in a small role in the Chimera Theater's production of Man of La Mancha, which later moved on to Friars Dinner Theater. Before going pro, she got her stage credentials at the University of Minnesota's Theater Department, studying with the legendary Charles Nolte, as well as Mary Corrigan, David Feldshuh and Carmen de Lavallade.
Before hitting the MJTC stage, Marvy was on just about every other stage in the area. She performed in Steel Magnolias at Park Square Theatre, Diary of Anne Frank at the Jungle Theater and The Music Man at the Ordway, as well as in productions at the Illusion, Cricket, History, Old Log and other Twin Cities venues. She's ventured outside of Minnesota to perform on stages in New York state. She's rubbed shoulders in national touring companies with notable actors such as Gavin MacLeod (Mary Tyler Moore Show, The Love Boat) and Gary Burghoff (who played "Radar" O'Reilly in both the film and television productions of M*A*S*H). She's also appeared on-screen: she was in the 1993 film Untamed Heart with Christian Slater and had a guest spot on Happy Days.
With such an impressive resume, it's not too surprising that it took Marvy a while to get involved with MJTC: she was just too busy elsewhere! But once she did, she says, "MJTC feels like home to me. I guess that's because the company and audiences are always incredibly talented and supporting."
Significant Other tells the story of Jordan, a young Jewish gay man living in New York City. Life is a whirlwind of fun with his cohort of best girlfriends at his side. But as singles nights slowly turn into bachelorette parties and weddings, Jordan finds himself fantasizing and yearning for his own significant other. His tender relationship with his grandmother provides solace and support, but what does his future hold?
That grandmother — a real "bubbie" — is played by Nancy Marvy.
Considering that Marvy has yet to achieve that title in real life, has the actress found inspiration elsewhere to tackle the role? She's quick to give credit where credit is due: "I don't have grandkids and I wasn't real close to my grandmothers but I do have a terrific role model: my mom. Bubbie Ruth was an incredible grandmother and great-grandmother. She could cheerlead like nobody's business. My mom loved and played with a fierceness and sweetness that we could all do well to emulate. She always kept a sense of childlike awe. She is missed and I am so fortunate to be her daughter. I once said, 'Mom, I'll never be as sweet as you.' Her response was 'Try, honey.' Isn't that splendid?"
MJTC veteran Hayley Finn is directing this production. "This is my first time working with Nancy Marvy," Finn said. "I'm thrilled to have the opportunity to direct her in Significant Other. After less than a week in rehearsals together, it's already clear she's bringing so much compassion and truth to the character of Helene. She's a joy to have in the rehearsal room. I'm looking forward to future collaborations ahead."
Significant Other opens on Feb. 15 and runs through March 8. Take your bubbie to see it.
***
Significant Other, directed by Hayley Finn, runs Feb. 15 through March 8 at the Minnesota Jewish Theatre Company, located in the Highland Park Community Center, 1978 Ford Pkwy., St. Paul. Tickets are $23 to $38. An audio described performance is at 1 p.m. Sunday, March 1. For tickets, call 651-647-4315 or visit: mnjewishtheatre.org.