The final show of MJTC's 2014-15 season deals with grief, family and community
By DORIS RUBENSTEIN
A universal experience for residents of the Twin Cities was the I-35W bridge collapse on Aug. 1, 2007. All of us remember when and how we learned of this tragedy that brought to national attention the crumbing and dangerous conditions of our country's transportation infrastructure. Some of us who cross the bridge on a daily basis felt like we had a close call. Another subset knew people who were victims of the disaster. It affected us all to a greater or lesser degree.
Then, where were you when you learned about the World Trade Center disaster on Sept. 11, 2001? It was the defining moment of a generation, similar to "Where were you when John Kennedy was shot?" or "Where were you on V-E Day?"
Did you cry then? Do you still cry when you see a video of the tragedy? I do, and I didn't know a single person who died that day. How awful it must be, then, for the families of those who perished in such a tragic, violent way. How do they deal with their memories or other people who don't share them, or the emotions attached to them?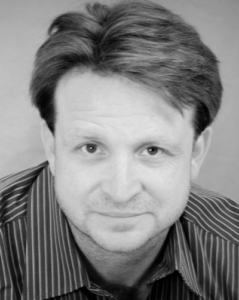 These are the questions asked by playwright Jack Canfora in the upcoming production of his play Jericho, which will premiere at the Minnesota Jewish Theatre Company beginning April 18.
Much of the action in Jericho takes place at the Thanksgiving dinner table of a Jewish family living in Jericho, Long Island, N.Y. That family dysfunctions have ample opportunities to surface at this all-American ritual is an old chestnut in theater, film and television. What distinguishes Jericho from those worn-out plots is its focus on real and penetrating grief that is both national and personal in nature.
What makes this a Jewish play is not the protagonist, however. Beth is, in fact, the non-Jewish widow of Alec (who appears in ghost form), who died on 9/11. After several years of celibacy and mourning, she has chosen to date Ethan, who is Jewish, to try and fully reenter the world of the living again.
It's a big step when she accepts his invitation to share Thanksgiving dinner with his mother, brother and sister-in-law. The 9/11 tragedy has additional meaning for the brother, Josh, who suffers survivor's guilt; he escaped from the burning, collapsing towers and turns to Orthodoxy and Zionism for solace.
In a 2014 interview with a former writing student, playwright Canfora says, "I wanted to write a play about the lack of meaning in modern American culture and how certain segments of the population felt adrift. When you face a tragedy like 9/11, there is often a lack of a community that is able to adequately respond to it. How do individuals deal with loss when their entire community cannot face its grief?"
Still, Canfora manages to insert plenty of humor in this drama of serious subjects. What's not to find amusing in a Long Island grown-up Jewish American Princess who worries that she ordered too much food from the caterer?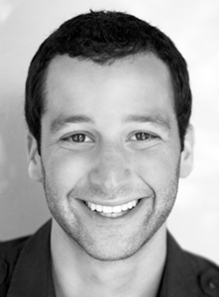 MJTC takes advantage of our abundant local talent for this play about a bunch of New Yorkers. Anna Sutheim, as Beth, is making her MJTC debut with this play, as is Max Polski as Ethan. Michael Torsch (Alec) and Miriam Schwartz (Jessica) are MJTC veterans. (Schwartz and Polski are both graduates of the University of Minnesota/Guthrie Theatre BFA program.)
Maggie Bearmon Pistner is back with the MJTC in the role of Jewish mother Rachel. Ryan Lindberg (Josh) is enjoying his seventh performance on the boards of the Hillcrest Auditorium stage.
According to Barbara Brooks, MJTC's producing artistic director, Jericho has the most Jewish actors in the cast that the company has ever had.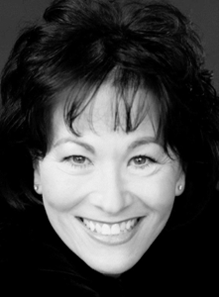 MJTC is fortunate to have Warren C. Bowles back to direct this play. His work in Twin Cities theater inspired Minneapolis Mayor R.T. Rybak in 2004 to proclaim a Warren Caesar Bowles Day. He also was a recipient of a prestigious McKnight Fellowship for Theater Arts in 2005.
His previous work at MJTC was the memorable Photograph 51. Among his other directing credits are shows at Park Square Theatre, San Diego Public Theatre, Theatre L'Homme Dieu, Interact, Southwest State University and Augsburg College.
Thanksgiving is more than six months away, but the tragedy of 9/11 lives with the victims and survivors every day. While Thanksgiving gives us plenty to eat, Jericho gives us food for the soul and for thought.
***
Minnesota Jewish Theatre Company (MJTC) will present the regional premiere of Jericho, a new play by Jack Canfora and directed by Warren C. Bowles, April 18–May 10 at the Highland Park Center Theater, 1978 Ford Pkwy., St. Paul.
MJTC will also host its 20th anniversary celebration benefit on Monday, April 20 at Hotel Ivy in Minneapolis. The event will feature a performance and conversation with Twin Cities actress Sally Wingert.
For tickets and information, call 651-647-4315 or visit: mnjewishtheatre.org.
(American Jewish World, 4.10.15)