One of the most important private collections of modern American art is a long-term loan from the Kunin family
By ERIN ELLIOTT BRYAN / Community News Editor
More than 550 works from the personal collection of the late Myron "Mike" Kunin have been granted to the Minneapolis Institute of Arts (MIA) on a long-term loan from the Kunin family. The collection — which includes 396 paintings, 64 prints and drawings, 21 sculptures and 77 photographs — is "one of the foremost collections of American modern art in private hands," according to a press release.
The collection is forming the basis of a special exhibit, American Modernism: Selections from the Kunin Collection of American Art, which opened Jan. 1. The exhibit was one of several surprises launched to mark the MIA's centennial year.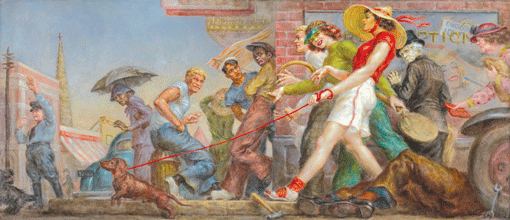 "We are grateful to the Kunin family for their continued generosity to the museum and their willingness to share this important private collection with the public," Kaywin Feldman, the Duncan and Nivin MacMillan director and president of the Minneapolis Institute of Arts, said in a press release. "I can think of no better way to launch our 100th birthday celebrations than with a long-term loan that enhances and deepens our galleries. That the story of American art can be told so thoroughly and so engagingly through this microcosm of the much larger collection is a credit to Myron Kunin's keen eye and his irrepressible love of the chase after great art."
The exhibit will feature more than 80 works, including signature paintings by Reginald Marsh, Marsden Hartley, Stuart Davis, Walt Kuhn and Paul Cadmus, which have rarely been seen on public view.
Kunin spoke about his collecting philosophy in a 2005 Star Tribune article: "I try to buy things that are an extension of the Renaissance, the Old Master artists, and that have some kick to them. I like a painting that reaches in and grabs your heart and stomps on it… a painting that you cannot not have, if you can afford it. So I try to do that."
Kunin, who died in October 2013, built his business from purchasing his father's barbershops and hair salons in 1958, and transforming them into Regis Corp. Some of the pieces from his art collection hung at the company headquarters in Edina.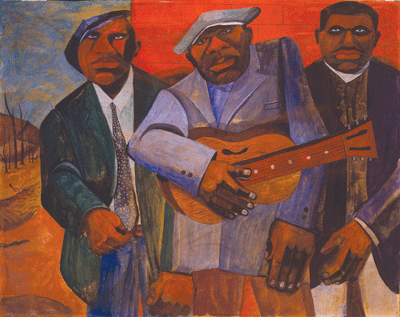 He served on the MIA board of directors for 35 years. The Star Tribune noted that during that time, he gave the museum 230 paintings and other art, which was worth nearly $10 million; this recent collection could be worth more than $300 million if it were to be auctioned.
"Art for Myron was a true passion, beginning with his purchase of 'Lady at the Theater' by George Luks in 1977," Anita Kunin said in a press release. "The collection developed through his enthusiasm and dedication to learning about American art, and I know he would be so pleased with this exhibition and the opportunity to share these works with the public."
For information on the exhibit and collection, visit: www.artsmia.org.