Bernard Madoff, engineer of a massive Ponzi scheme that wiped out thousands of investors and damaged Jewish communal agencies, pleaded guilty today to 11 felony charges. 
U.S. District Judge Denny Chin denied bail for Madoff and ordered the 70-year-old Wall Street insider to jail.
"He has incentive to flee, he has the means to flee, and thus he presents the risk of flight," Chin said, according to a National Public Radio report. "Bail is revoked."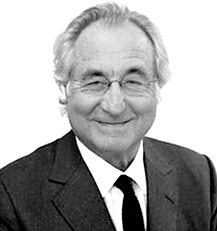 In his first public comments since the scandal broke last December, Madoff told the judge that he was "deeply sorry and ashamed" about his crimes.
The sight of Madoff being led away in handcuffs reportedly briefly lifted the spirits of victims who were present in the courtroom.
As the American Jewish World has reported previously, many members of the local Jewish community have suffered significant losses in the Madoff scam. Also, a number of Jewish family foundations, which have given generously to Jewish institutions, apparently have lost most or all of their assets in the Bernard Madoff investment scam.
JTA's philanthropy blog, The Fundermentalist, presents a smorgasbord of Madoff guilty plea-related news. For example, Larry Levine, who served 10 years in federal prisons for securities fraud and narcotics trafficking and now advises convicts on surviving time behind bars, tells Bloomberg News: "Madoff isn't going to be real popular [in the clink]. All the guys there will have wives or parents who are losing their homes or their jobs or who can't send money to them anymore. Everybody's going to be blaming Bernie."
Many Jews in the Twin Cities who were members of the Oak Ridge and Hillcrest country clubs invested with Madoff over more than two decades. In many cases, their children continued to invest with Madoff's firm, so the financial harm ripples through the generations. Lawyers and money managers contacted by the AJW have suggested that things could get ugly, if family trust beneficiaries sue the trustees who lost their inheritance money by investing with Madoff, who was regarded by many as a pillar of the Jewish community and a financier with a sterling reputation.
That reputation is tarnished, to put it quite mildly.
— Mordecai Specktor