Shoah documentary,

Angel of Ahlem,

will be screened March 8, as part of the Sabes Foundation Minneapolis Jewish Film Festival
By ERIN ELLIOTT /Â Community News Editor
In the fall of 1998, Joe Rozenberg and his wife were eating dinner and watching the evening news in their St. Louis Park home. Suddenly, a story aired about a man who was one of the liberators of the Ahlem concentration camp, which had been set up outside of Hannover, Germany, during World War II.
Rozenberg stopped eating.
"When I heard that, that man liberated Ahlem, it was such a tiny camp, I was surprised," Rozenberg said. "I couldn't eat anymore because I was really anxious to find out who that man was."
With the help of his son, Rozenberg found out the man was Vernon Tott of Sioux City, Iowa.
"I called that Mr. Tott in Sioux City, Iowa, and we got in touch," Rozenberg said.
Tott's story is chronicled in Angel of Ahlem, a documentary that will be screened on March 8 as part of the Sabes Foundation Minneapolis Jewish Film Festival. Rozenberg will speak after the film.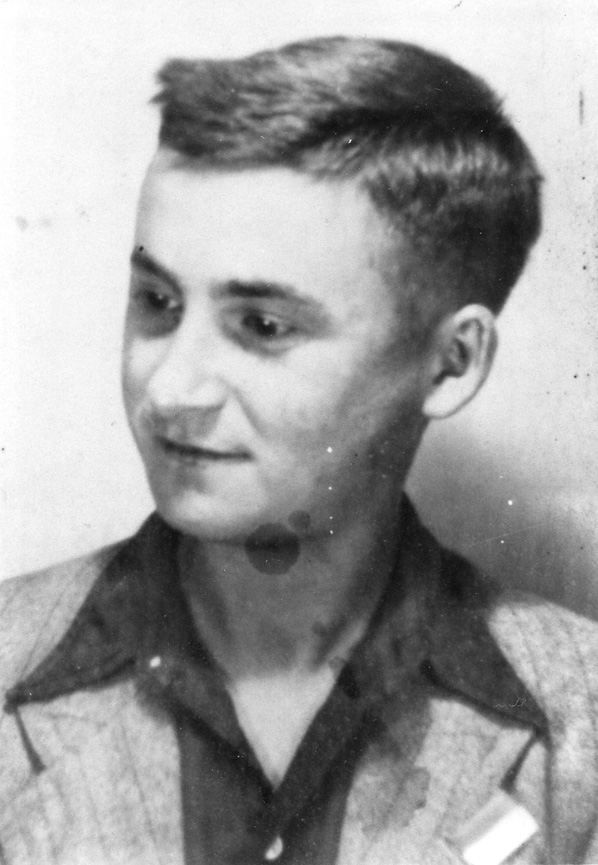 In 1944, Tott was 19 years old and was being shipped overseas with the U.S. Army. In Louisiana, he stopped at a pawnshop and purchased a small camera and one roll of film. When Tott's unit, the 84th Infantry Division, liberated the small concentration camp of Ahlem, he used the camera to take 19 black-and-white pictures of the survivors — a small group of Polish Jews, including Rosenberg — and the conditions in which they had lived.
The pictures ended up in a shoebox in Tott's basement until 1995, when Tott answered an ad in a veterans' newsletter for the soldier who had taken the photos at Ahlem 50 years earlier.
"[Tott] was working at a slaughterhouse in Sioux City, Iowa, but he was retired at the time, and he started to spend all of his time looking up survivors of that concentration camp," Rozenberg said. "When I found out, I started to correspond with him, and I wrote him a letter, and he wanted to know everyone's past history. So I wrote him my letter, how I remember liberation."
A native of Lodz, Poland, Rozenberg described his family as "blessed" until 1942, when his mother and brother were killed by Nazi soldiers. Rozenberg, then just a teenager, was forced into the Lodz Ghetto with his father and four sisters before being shipped to Auschwitz in 1944.
At Auschwitz, Rozenberg was separated from his family and stayed at the camp for three weeks.
"It was three long, long, long weeks," Rozenberg said. "It's amazing how long it can be sometime."
Rozenberg then signed up to work at the Continental Gummiwerke Rubber Factory Stöcken, near Hannover, where he stayed for three months before being marched off to Ahlem. There, he worked 12-hour shifts in an underground mine, and witnessed beatings and hangings.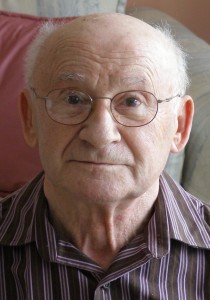 "At Stöcken, only four or five people died," Rozenberg said. "At Ahlem, it was like flies. People died right and left."
In April 1945, Rozenberg was no longer able to work. The German soldiers took those still healthy enough to march and abandoned the others in the barracks. "Decimated, dirty and cold," those left behind looted the kitchen.
"It was really like nature, like survival of the fittest," Rozenberg said. "Maybe I got a few crumbs."
For the next few days, Rozenberg and others hid behind the barracks, in an abandoned German cottage in the woods and in the camp's flooded mineshaft. Finally, they heard the trucks of the American soldiers.
"I remember when we went out and saw that it was Americans, we went into the camp and I remember we took a bed sheet from the S.S. barracks and we put it out," Rozenberg said. "The Americans suggested that we put a white sheet on a pole so that means no fighting here. They drove in, and they brought in food and a lot of help. We stayed there for another two days and we were liberated on the 10th of April."
Rozenberg and later his oldest sister — the only member of his family to survive — recovered at the Heidehaus Sanatorium in Hannover. With the help of the Swedish Red Cross, the siblings lived in Sweden for several years and Rozenberg came to Minnesota in 1958.
Rozenberg and Tott met twice in person. Once was at the 10th anniversary of the U.S. Holocaust Memorial Museum in Washington, D.C., in 2003, when Tott presented the survivors with a book of the information he had compiled about Ahlem.
"Tott spent the rest of his life to convey the story of Ahlem and looking for any survivors in the world," Rozenberg said. "He tried to ID people by name in the photos he took. He did everything he could and spoke about what his experience was like at liberation."
Rozenberg and Tott spoke several times on the phone and exchanged many letters until Tott's death from cancer in 2006.
Rozenberg, now 83, has three children and eight grandchildren. He took his family to Poland in 1996 and was able to find his family's home, his school and his grandfather's grave.
"It should be told over and over, as we tell the story of Passover — the exodus from Egypt," Rozenberg said of his experience. "This is so new, it should be taught in every class."
***
Angel of Ahlem will be shown at 12 p.m. Sunday, March 8 at the Sabes JCC in St. Louis Park, as part of the Sabes Foundation Minneapolis Jewish Film Festival. Joe Rozenberg will answer questions following the screening.
(American Jewish World / 3.6.09)