by MAX SPARBER
Community News Editor
The Guthrie Theater has, either through accident or design, discovered the joys of Jewish women who wrote plays. This past season the produced The Royal Family, co-authored by the underrated Edna Ferber, a Jewish novelist and playwright responsible for the play Show Boat was based on, as well as the novel Cimarron, which was turned into a 1931 film that won the Oscar for Best Picture, and the novel Giant, which was turned into 1 1956 film that was nominated for nine Oscars. In a better world, Ferber would be taught alongside Hawthorne and Steinbeck.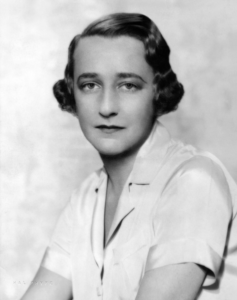 This season the Guthrie presents both a play by Lillian Hellman and by Paula Vogel. The latter opens in February, and we will detail it then, but the Hellman play opened Sept. 30 and plays through Nov. 5, and deserved some attention.
Hellman is another writer who should be better-known, although one suspects her name has a little more cachet than Ferber, in part because she was in a long-term relationship with novelist Dashiell Hammett and he immortalized her as the character Nora Charles in his 1934 novel The Thin Man, which remains one of the more beloved detective novels, and inspired a popular film and television series.
But Hellman is likely also remembered for her own merits, which were considerable. Hellman was a strikingly original and effective dramatist and author. Perhaps her most famous work was The Children's Hour, a scabrous drama about vicious, homophobic gossip in an girl's school that eventually destroys two teachers. Hellman also authored an autobiographical play, The Little Foxes, about the struggle for control of a Southern family business, which was turned into an acclaimed 1941 film with Bette Davis.
Hellman was likely as well-known for her politics, which were unabashedly leftist and caused her to be blacklisted by the House Committee on Un-American Activities. Despite the blacklisting, she continued to work as a playwright, and Watch on the Rhine was written in 1941, just after she was blacklisted.
The fact that it was written in 1941 is significant in one other way: The play addresses Nazism. Specifically, it tells of an American family in Washington D.C., who take in refugee relatives from Europe, including a mechanic who has been deeply involved in anti-fascist activities. Unfortunately, the Americans have another houseguest who is a Nazi collaborator, and he threatens to expose the mechanic, leading to a violent confrontation.
It is likely no accident that a play about the rise of international fascism, and the corrosive effects of collaborators in the United States, is playing at this moment, when the play seems less an artifact of the past than a guidebook to modern America.
It's something you find again and again in Hellman's works, and the reason why she is still produced, and probably should be produced even more often. Hellman has an unerring sense of how hatred could be used as a political force, and therefore her plays always seem contemporary, always new again, alas.
Watch on the Rhine plays through Nov. 5 at the Guthrie Theater, 818 S. 2nd St., Minneapolis. For information visit guthrietheater.org.
(American Jewish World, 10.06.17)