Larry Gopnik's 1966 Dodge Coronet, from the Coen brothers' film A Serious Man, will be auctioned online to benefit Variety – The Children's Charity of Southern California. The auction starts Monday, Feb. 22 and ends Thursday, March 4 — to place a bid, go HERE.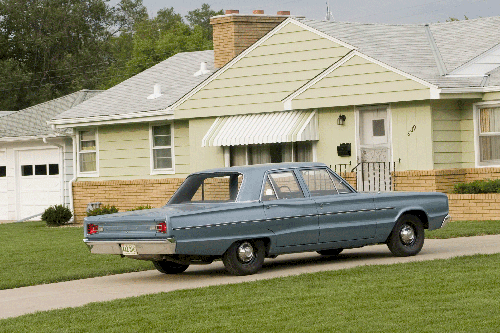 Larry's Dodge Coronet will be on display at the Mall of America in Bloomington during the auction.
The car's estimated value is north of $20,000, though the opening bid platform will be lower.
The auction will give collectors the chance to bid on the vintage vehicle seen on-screen as the car owned and driven by lead character Larry Gopnik (Michael Stuhlbarg) in A Serious Man.
The film, which was shot in different locales throughout the Twin Cities, takes place in a Midwest Jewish community (the Coens are from St. Louis Park), in 1967. Weeks before the start of production in 2008, the production crew began scouring local antique car shows in search of the right vehicles for the characters to drive. The car that writer/directors Joel and Ethan Coen settled on for the film's protagonist was a 1966 Dodge Coronet, a midsized car that Chrysler introduced in the '50s and then again in the mid-'60s.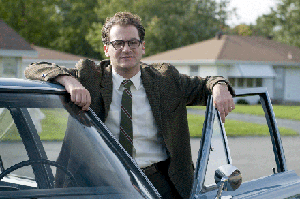 Variety – The Children's Charity of Southern California was founded in 1941 as a nonprofit organization with the express mission to provide life-saving and life-enriching assistance to children with special needs in the region.
Last year, in addition to its commitment to the capital campaign fund for a new Variety Boys and Girls Club, Variety Tent 25 distributed 65 grants, totaling more than half a million dollars to local organizations who serve children in southern California. These funds support a full range of services encompassing medical, health, recreational, and social services; and provide a wide array of therapeutic, literacy, and mental health programs not traditionally funded by other private or public sources.
James Schamus, CEO of Focus Features — which, along with Working Title Films, brought A Serious Man to the screen, commented, "Joel & Ethan Coen's Oscar-nominated A Serious Man has been embraced as an instant classic. We're delighted that a serious collector will have the opportunity to buy one of the film's classic cars and that children in need will benefit from the excitement of the Oscars and the online auction."
A Serious Man is nominated for two Academy Awards, including Best Picture and Original Screenplay (Joel and Ethan Coen).