By DORIS RUBENSTEIN
Many of us have collections, assembled either deliberately or by chance. I never intended to have a collection of little boxes. I bought one or two on my own during my travels abroad and then my friends started giving them as gifts to me. I really regret this collection: those boxes are mostly dust-catchers.
The same cannot be said of Miriam and Erwin Kelen of Minneapolis. Their collection has been assembled deliberately and at times even strategically. Hence it was with considerable thought that the Kelens recently contributed their entire collection of 79 drawings to the Walker Art Center.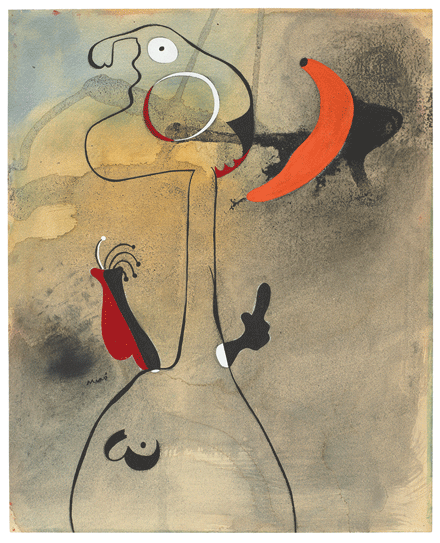 The original drawings come from off the walls of their Kenwood home and now can be seen by all in an exhibition, The Expressionist Figure: The Miriam and Erwin Kelen Collection of Drawings at the Walker that runs through April 19.
Erwin Kelen never expected to become a patron of the arts when his family hid from the Nazis in the basement of their maid's apartment building, nor when he was a Hungarian freedom fighter against the Soviet army in 1956.
He was an electrical engineer when he fled Hungary and turned his professional skills to management consulting by the time he reached Minneapolis. It was here that he met Miriam, who had studied art history at Mount Holyoke College in Massachusetts. The love she kindled in him led to marriage in 1962 and lit a flame for art in his soul as well.
Visiting galleries was cheap entertainment for the newlyweds. Once they were established financially, they started buying original artworks. They decided to concentrate on collecting drawings. All of the drawings in the Kelen collection were done on paper, though the type of paper varies.
Most of the drawings can be called representational art. This may be surprising since the artistic period represented in the collection, from the turn of the 20th century to the present, has been dominated by numerous non-representational movements.
On the side of hyper-realism (a favorite of Erwin's) are the colorful drawing "Siesta II" by Minnesota's John Stuart Ingle and "Golden Bowl" by Daniel Massad. On the opposite end of the scale is an untitled pencil and crayon piece by Arshile Gorky from 1946. Subjects range from the horrific, hyper-realistic "The Liberation of Buchenwald" by Rowan Pope to the humorous cartooning of Saul Steinberg's "Piazza Umberto," a favorite of Miriam's, purchased locally at the old Dayton's Gallery 12. Some drawings are blatantly erotic, such as the Austrian Egon Schiele's "Reclining Female Nude." Others are whimsical, such as Colombian Fernando Botero's "Dancing Couple (with Green Jukebox)."
The Kelen Collection contains drawings by artists who are household names. Joan Miró, Edgar Degas, Henri Matisse, Willem de Kooning, Pablo Picasso, Andy Warhol, and (in Jewish homes, certainly) Ben Shahn. The Kelens are global in their tastes, but strategic in that the art has the cultural appeal of the Western world. Larry Rivers and Jasper Johns are All-Americans. Gustav Klimt was from Austria; David Hockney is British; Marlene Dumas is from South Africa. They've also been patrons of local Twin Cities talent, particularly St. Paul's Rowan Pope who is represented by three drawings in the collection.
How could the Kelens continue using their home, with limited wall-space, as a gallery and keep collecting for six decades? The art in The Expressionist Figure actually has been donated to the Walker over many years. Each time a drawing was gifted, a new one was acquired to take its place in the home. In addition to making gifts of drawings from their personal collection, the Kelens established an acquisition fund at the Walker, and the drawings from the Walker's collection purchased through that gift are part of the exhibition.
Now that the Kelen collection has been removed from their home, what do Erwin and Miriam have on their walls?
"The Walker made me high quality digital reproductions of about 30 of my donated works," Erwin relates, and adds: "Much to my surprise… I am quite happy with them."
When asked if he and Miriam are continuing to collect drawings or other art, he replied, "Honestly, do not know… will see."
***
The Expressionist Figure: The Miriam and Erwin Kelen Collection of Drawings is on view through April 19 at the Walker Art Center, 725 Vineland Place, Minneapolis.
(American Jewish World, March 2020)