Comedians Andy Kindler and Kathleen Madigan will entertain supporters of the Jewish Family and Children's Service 22nd Annual Benefit on Dec. 4
By MORDECAI SPECKTOR
In the ongoing recession, the need for social services is increasing, while resources to meet the growing demands for help are dwindling. Locally, we are fortunate to have Jewish Family and Children's Service of Minneapolis (JFCS) providing critically needed services for nearly 16,000 people who requested help last year.
JFCS held its 100th annual meeting in June, and continues its centennial celebration with its 22nd Annual Benefit on Saturday, Dec. 4 at the downtown Minneapolis Hilton, a new location for the fundraiser. Comedians Andy Kindler and Kathleen Madigan have been enlisted to entertain the crowd of JFCS supporters.
The annual benefits have raised more than $3 million for JFCS over the past 21 years, according to Judy Halper, the group's CEO.
Government and United Way funding has declined over the last couple of years, so money raised directly from individuals and families through the annual membership campaign — and the upcoming benefit — has become more important to JFCS, Halper told the Jewish World.
In fact, Halper noted that the Jewish community has been giving at "a little bit higher level, recognizing that everyone's having a tough time, but some people are hurting a little bit more than others. We've really had a lot of people step forward and be heroes, and be generous at this time."
She also mentioned that the Minneapolis Jewish Federation has increased its allocation to JFCS, for the fiscal year that began Sept. 1. She called that "a most welcome level of support, in what are tough times for them as they struggle to meet their goals for fundraising. So we really do appreciate the support form the Federation."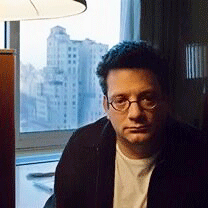 JFCS, which started as a refugee resettlement agency in 1910, has continued to help newcomers, including Holocaust survivors and Jews from the former Soviet Union. Today, JFCS programs help immigrants and refugees from all over the world who have come to Minnesota and need assistance in their new society.
"We really need to make sure that people understand how important it is to support our programs and services, so that we can continue to serve the Jewish community and people of all backgrounds," said Halper.
"We're known for having the best services around, whether it's counseling or case management, serving older people, serving families," she added. "We have excellent practitioners and we provide really good service… people of all backgrounds seek us out."
Halper also noted that JFCS does not "turn people away based on their inability to pay. And that makes us an important resource in today's world."
Looking forward to the Dec. 4 benefit, Halper called comedian Andy Kindler a "mensch… we've enjoyed spending time with him… when he was in town a couple of months ago [performing at the Acme Comedy Club in Minneapolis]. Kathleen Madigan is just really funny. I think we're going to have a really entertaining benefit."
KARE11's Belinda Jensen will return as master of ceremonies for the benefit; and there will be an online auction, mini silent auction and raffle. The event co-chairs are Nan Greenfield and Marcia Cohodes.
Many AJW readers likely have seen Kindler on The Late Show with David Letterman; in a recurring role, as a character named "Andy," on the CBS sitcom Everybody Loves Raymond; and as a judge on the seventh season of NBC's Last Comic Standing.
The 54-year-old Queens, N.Y., native now lives in Los Angeles. In a phone interview with the AJW last week, Kindler talked about his successful comedy career, Jewish material and hecklers.
The comic — who casually peppers his patter with comments about being Jewish — has become known for taking shots at his fellow comedians (Jay Leno, Robin Williams, Dane Cook et al.) and lampooning hackneyed comedy shtick.
For example, he begins his stand-up routine on Letterman: "Thank you, everybody. Thank you. Hello. It's an honor, and other opening remarks of that nature."
Letterman has sent Kindler on various excursions, such as the New York Yankees spring training camp, where the comedian showed off his Bar Mitzva baseball card ("Have a ball at Andy's Bar Mitzvah"), and incongruously chanted a portion of the blessing before the Torah reading for some of the players. Pitching ace CC Sabathia complimented his voice. (See video below.)
Following an off-the-record discussion of one comedian's penchant for "blue" humor, the discussion turned to hecklers, and Kindler recalled one of his favorite performing moments.
"I did a temple in Atlanta and got heckled by the cantor," Kindler remarked. "It was kind of weird."
Do you put down the cantor when he heckles?
"You start to," he responds, "But I'm not really a comic who, if someone heckles me, I go nuts on them. It's just not my style… But I was shocked…it made me speechless."
Heckling is "always a factor with comedy," Kindler noted. During the comedy club boom of the '90s, inebriated patrons were a continual occupational hazard. He says that the downside of the thriving comedy business then "was how many drunk people came out to the clubs; and that was why you ended up with acts like Carrot Top, and people who could entertain you while you're drunk."
Kindler distinguishes himself from such practitioners of broad humor. "I'm not saying I'm up there reading from Dostoyevsky novels; but it does require some listening."
Regarding his upcoming show for the JFCS throng at the Hilton, the delightful comic confides that he has "more Jewish material than I probably should have. I do a lot of Jewish material, so I just love doing it."
He specified his killer material for Purim and a "very lovely Shemini Atzeres hunk" of jokes — although I think he might have been kidding about that stuff.
The benefit is not to be missed, and it's for a great cause.
***
The JFCS 22nd Annual Benefit program begins 8:30 p.m. Saturday, Dec. 4; and the Cindi and Harold Goldfine Dessert Reception will follow the show.
Also, all ticket holders who are under 40 are invited to attend a pre-party with Andy Kindler, from 7:30 p.m. to 8:15 p.m.
Supporters at the Benefactor and higher levels are invited to attend an elegant dinner before the evening's performance. Cocktails and hors d'oeuvres sponsored by Whitebox Advisors will be served at 5:45 p.m.; dinner will begin at 6:30 p.m.
Raffle tickets at $5 each are available at the benefit or from JFCS; for info and benefit tickets, call 952-542-4878; or go to: jfcsmpls.org.
(American Jewish World, 11.12.10)