The 2013 Twin Cities Fringe Festival runs Aug. 1-11 and features 'so much Jewish content'
By DORIS RUBENSTEIN
Jewish actors. Jewish directors. Jewish playwrights. Plays with Jewish subjects.
The 2013 Twin Cities Fringe Festival, which runs Aug. 1-11, has so much Jewish content that no one article could cover it all. Fortunately for this writer, a filter exists: Who among this treasure trove of talent should be highlighted? Why, those who are homegrown, of course!
Local actress and teacher-about-town Maggie Bearmon Pistner will be reliving the WWII adventures of her mother and Twin Cities resident Jeanne Bearmon. They Called Her Captain is based on Bearmon's memoir and was written for the stage by local writer, playwright and actress Dawn Brodey.
"My mother is an amazing, gutsy woman. It's an honor and a privilege to be the instrument to bring her story to the stage," Pistner says. "But this is also a three-generation effort. My niece Alison Marcus will be doing the sign-language interpreting for the show."
Pistner and Brodey were working together on the independent film The Lucky Ones in 2009 when Pistner shared the story of her mother's wartime service in the Women's Army Corps (WAC). Brodey's natural response, as a B.A. in history from the University of Minnesota, was to take Bearmon's memoir, expand upon it, make it into a play and use Pistner as her star.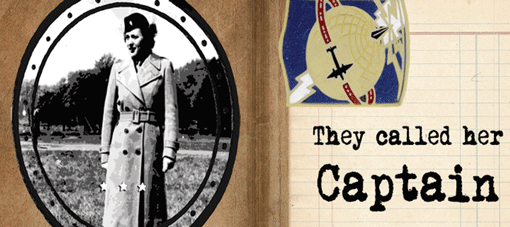 Pistner's full range of acting skills is called upon to play the variety of characters under Captain Bearmon's command.
"Jeanne Bearmon has been an active participant in the development of the play," Brodey admits. "She makes sure that people, places and chronology are true not only to her memoir, but to the development of historical events."
They Called Her Captain will be performed 1 p.m. Saturday, Aug. 3; 8:30 p.m. Sunday, Aug. 4; 10 p.m. Wednesday, Aug. 7 and Friday, Aug. 9; and 7 p.m. Saturday, Aug. 10 at the Playwrights' Center, 2301 E. Franklin Ave., Minneapolis.
Recent Hopkins High School graduate Sam Weisberg is the creative force behind the production of Thornton Wilder's one-act play Pullman Car Hiawatha. The story is somewhat of a 20th-century Canterbury Tales, following the everyday thoughts and interactions of the train's passengers between New York and Chicago.
"I learned to like Wilder's writing when we performed Our Town at Hopkins High School a couple years ago," Weisberg recalls. "But I knew that making Pullman Car Hiawatha work would require pumping it up a bit."
To accomplish his goal, and with the backing of local youth theater company Blue Water, Weisberg assembled a composer, lyricist and technical crew to do the job.
"Blue Water let me go on a long leash, but they were there for me when I needed them," says Weisberg, who has performed and directed numerous plays with the Blue Water company, including Sondheim's Company last summer at the Bryant-Lake Bowl.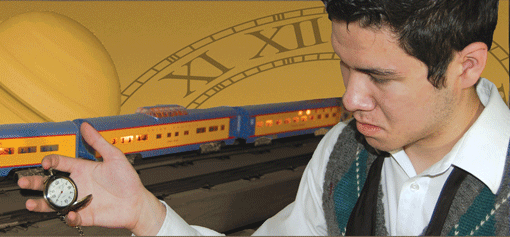 Pullman Car Hiawatha is Weisberg's last theatrical hurrah before heading off to Emerson College in Boston. His parents, Janet and Luke Weisberg, of Golden Valley, and grandparents, Bev and Norman Dann, of Minneapolis, as well as many of his friends from Shir Tikvah, are sure to be in the audience.
Pullman Car Hiawatha will be performed 4 p.m. Saturday, Aug. 3; 5:30 p.m. Monday, Aug. 5; 7 p.m. Tuesday, Aug. 6 and Thursday, Aug. 8; and 4 p.m. Saturday, Aug. 10 at the Music Box Theatre, 1407 Nicollet Ave., Minneapolis.
Preparing for his Bar Mitzva 21 years ago at Temple Israel was stressful for Ben Tallen, but it's nothing compared to co-writing and producing The Final Act for the Fringe Festival.
"Producing a play is a whirlwind of activity that's not on an actor's radar screen normally," says Tallen, whose acting credits include performances at Bemidji's Paul Bunyan Playhouse, Illusion Theater and numerous productions at Theatre in the Round. "It's rewarding, but more time-consuming than I ever imagined."
Let's all thank the management at Allianz Life, where Tallen has a regular IT job, for their indulgence.
The Final Act is co-written with Aaron Greer and Brian Watson-Jones, and Tallen and his wife, Noe, perform in the play, too. Parents David and Roseanne will not be in the show.
Tallen cut his theatrical teeth at Minneapolis South High School and the University of Minnesota theater department. He has written or performed in three plays at previous Fringe Festivals in town; all of them have had references to Shakespeare and his times.
The Final Act is no different. As he describes it, the play is based on historical evidence surrounding the mysterious death of playwright and Shakespearean contemporary Christopher Marlowe. But, as Tallen tells it, "with a film noir twist." It's "a playful look at what might have happened."
The Final Act will be performed 5:30 p.m. Thursday, Aug. 1 and Sunday, Aug. 4; 7 p.m. Tuesday, Aug. 6; 8:30 p.m. Thursday, Aug. 8; and 4 p.m. Saturday, Aug. 10 at the Woman's Club of Minneapolis, 407 W. 15th St., Minneapolis.
St. Paul native and Temple of Aaron stalwart Alice Gurstelle will be proud of her grandson Ben, who is the co-writer, director, producer and musician of Oil Tutor.
Ben Gurstelle's partners in the enterprise are Alex Puetz and Ben Mulhern, who had his Bar Mitzva at a synagogue in Madison, Wisc. The three were members of the former local band Debut.
Songs and dancing help promote the story of a left-leaning, big-city out-of-work teacher who responds to an ad for a job in the oil fields of North Dakota. The friends jumped on Mulhern's professional frustrations in the field of education in the Twin Cities to write this "What if?" story with the added opportunity to write music for it.
"This may be a small show," Gurstelle says, "but it's got big-time singing and dancing production numbers."
Oil Tutor will be performed 5:30 p.m. Thursday, Aug. 1; 2:30 p.m. Saturday, Aug. 3; 7 p.m. Wednesday, Aug. 7; 5:30 p.m. Friday, Aug. 9; and 2:30 p.m. Sunday, Aug. 11 at the Music Box Theatre, 1407 Nicollet Ave., Minneapolis.
For tickets and information, visit: www.fringefestival.org.
(American Jewish World, 7.19.13)