As part of Culture Blvd II, a series of appearances by Israeli authors, the Israel Center of the Minneapolis Jewish Federation will host Sayed Kashua 7 p.m. Thursday, March 7 at the Sabes JCC, 4330 Cedar Lake Rd. S., St. Louis Park. Kashua is the author of Second Person Singular, which won the Bernstein Prize (the annual Israeli literary award for writers 50 years of age and younger), as well as Dancing Arabs and Let it Be Morning (3-1-13 AJW).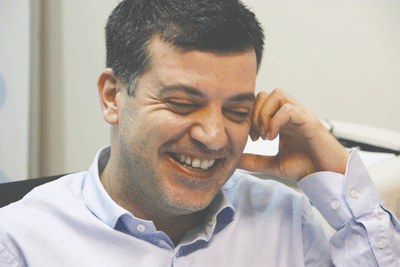 His appearance will also be part of the 2013 Minneapolis Jewish Film Festival. He is the writer and creator of the hit Israeli TV show Arab Labor (Avoda Aravit), two episodes of which will be screened prior to his talk.
In a humorous, tongue-in-cheek style, Kashua addresses the problems faced by Arabs in Israel caught between two worlds. He also writes a satirical weekly column in Hebrew for the Israeli newspaper Ha'aretz.
Tickets are $12 for general admission, and $10 for students, seniors and JCC members. For information, contact Eilat Harel at 952-417-2321 or: eharel@mplsfed.org, or visit: www.jewishminneapolis.org or www.sabesjcc.org.