(JTA) — A couple are planning to sue the Waldorf Astoria hotel in New York and the guest who accidentally shot another guest over their canceled wedding reception.
Anna Goldshmidt and Elan Stratiyevsky, who are Jewish, have hired the prominent lawyer Benjamin Brafman and will sue for millions of dollars, the New York Post reported.
The shooting occurred on June 13 when guest Vladimir Gotlibovsky's gun accidentally discharged and grazed another guest in the head.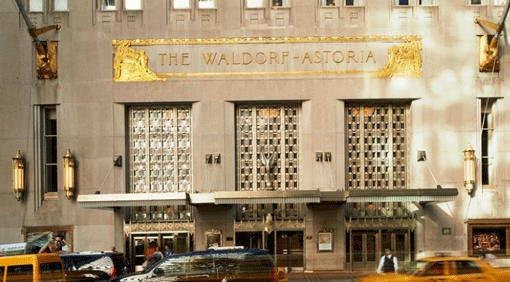 The hotel canceled the reception because the gun had not been located at the time the reception was scheduled to begin.
Goldshmidt reportedly "let out a blood-curdling scream" when her 350-person reception was canceled, according to the Post. She was in her suite after the ceremony when the shooting occurred.
The bride and groom are seeking a settlement with the hotel, according to the Post.
"We certainly understand and appreciate Ms. Goldschmidt's disappointment; however, the decision to cancel the reception was based on the paramount concerns of the safety and security of our guests and team members including the guests of her wedding," a Waldorf Astoria New York spokesman told the newspaper.