by MAX SPARBER
Community News Editor
The Jewish influence on film is pervasive, a case comprehensively made by critic Neal Gabler in his 1989 book An Empire of Their Own: How the Jews Invented Hollywood. One delightful side-effect of this fact is that a theater might, simply by coincidence of planning, accidentally construct a Jewish film festival.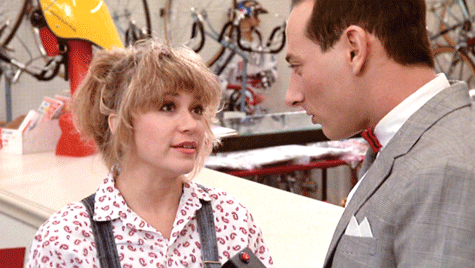 Columbia Heights' gorgeous Beaux Arts-style Heights Theater offers an example of this in the coming months: Nine of the 10 movies programmed through the winter holidays are substantially the products of Jewish filmmakers, with the lone exception being the theater's Halloween offering, The Phantom of the Opera.
It should be noted that part of the reason for this is that the theater is offering an actual film festival, featuring five films by the Jewish director Stanley Kubrick. The Manhattan-born Kubrick started work as a photographer, transitioned into making critically acclaimed short documentaries, and leveraged that into becoming one of cinema's most distinctive, iconoclastic filmmakers.
Kubrick's films often superficially seemed like genre exercises, but turned out to be visionary and often troubling — Kurbrick was famous for producing films that received uncertain and mixed reviews on release but quickly grew in stature into classics.
The Heights festival of Kubrick begins with Dr. Strangelove, Or How I learned to Stop Worry and Love the Bomb (Sept. 28). Kubrick's scabrous satire of the Cold War featured Jewish actor Peter Sellers in multiple roles.
Kubrick's adaptation of the Stephen King novel The Shining (Oct. 5) was notoriously pilloried by the author, but the filmmaker's stylized, ice cold version — telling of a psychotic writer stalking his family in a haunted hotel — has inspired a cult of devotees who interpret the film as being everything from a meditation on the genocide of Native Americans to a confession that Kubrick faked the moon landing. The film also gave Jack Nicholson one of his most iconic performances.
Kubrick's Barry Lyndon (Oct. 12) is a film that is slowly enjoying critical reappraisal. A lush period drama about an Irish adventurer, the film is painstakingly paced and rich in period details.
Kubrick tackled the Vietnam War in Full Metal Jacket (Oct. 19), a meticulous look at the troubling process that turned idealistic young men into killers. The festival culminates with Kubrick's masterful hard science fiction film, 2001: A Space Odyssey, which sought both to conceive of what long-distance space travel would look like and also provide a trippy meditation into the possible future evolution of humanity.
Besides the films of Kubrick, The Heights will be offering Pee-wee's Big Adventure (Sept. 25), the first film by Jewish actor Paul Reubens to feature his beloved man-child character Pee-wee Herman. Director Tim Burton builds the film around  Reubens' extraordinary comic invention, and the film also features Jewish actress Elizabeth Daily as Herman's near-love interest.
The Heights will also offer the most caustic film ever made about Hollywood, created by its most caustic director, the Polish-born Jewish filmmaker Billy Wilder. The film is Sunset Boulevard (Oct. 9), telling of an aging silent movie star, her sinister butler (played by Jewish actor/director Erich von Stroheim), and a callow screenwriter who stumbles into their orbit and is destroyed by them.
This is no spoiler, by the way — the film opens on the body of the screenwriter, played by William Holden, and he narrates the film from beyond the grave.
The theater also offers a second Billy Wilder film, Some Like It Hot (Oct. 23), a delirious romp set in the 1920s in which two musicians flee New York after witnessing the St. Valentine's Day massacre, hiding themselves by dressing in drag and pretending to be part of an all-women jazz band. The film features Jewish actor Tony Curtis and a showstopping performance by Marilyn Monroe, who converted to Judaism after marrying playwright Arthur Miller.
While director Fritz Lang was Catholic, his mother was Jewish, and his film The Testament of Dr. Mabuse (Nov. 6) was created in direct response to the rise of fascism in Europe. Ostensibly a thriller about a master criminal plotting from an insane asylum, the film portrays a world in which evil quickly consumes weak people, growing and taking over entire communities and even countries. Lang was required to show the film to the Nazi Minister of Public Enlightenment and Propaganda, Joseph Goebbels, who missed the film's critique and simply found the film dull.
Finally, The Heights will screen White Christmas (starting Nov. 30), which must rank as one of the most Jewish Christmas films ever made. The film was a showcase for the songs of Jewish composer Irving Berlin, was directed by the Hungarian-born Jewish director Michael Curtiz, was coscripted by Jewish screenwriter Melvin Frank, and costarred Jewish song and dance man Danny Kaye.
For information on tickets and showtimes, visit heightstheater.com.
(American Jewish World, 9.08.17)