A consumer lawsuit charging that Hebrew National hot dogs and other meat products were not "100% kosher," as widely advertised over the years, has been sent back to Minnesota state court, after a ruling today by the U.S. Court of Appeals for the Eighth Circuit.
A federal court had previously dismissed the lawsuit with prejudice.
The American Jewish World originally broke the news of the lawsuit against ConAgra Foods, the parent company of Hebrew National, on June 13, 2012.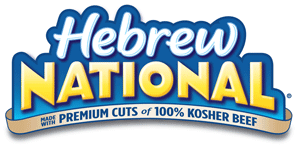 Lawyers for the plaintiffs in the case — Wallace et al v. ConAgra Foods Inc.— argue that the companies contracted to do kosher slaughtering for Hebrew National employed quotas to determine the percentage of kosher meat being passed through leased facilities at slaughterhouses in the Midwest, and engaged in various slipshod practices that rendered the meat not kosher.
Three judges of the 8th Circuit appellate court heard oral arguments on Dec. 19, 2013, and publicized their ruling today. (You can download a copy of the decision: HERE.)
The appellate court declared, in part, that "the federal courts lack jurisdiction over this case. But this does not mean the district court was correct in dismissing the case with prejudice…. We vacate the district court's judgment, reverse the district court's dismissal with prejudice, and remand to the district court with instructions to return this case to the Minnesota state court for lack of federal jurisdiction."
Hart Robinovitch, lead attorney for the plaintiffs, told the AJW today that the case will be "automatically sent back to the state court, although it may take several weeks to be assigned to a new judge." The lawsuit was originally filed in Dakota County District Court, then moved to the federal court in St. Paul. The case was argued before U.S. District Court Judge Donovan W. Frank.
"The Eighth Circuit's decision gives consumers a new opportunity to establish that Hebrew National did not sell them what it represented to be selling — beef certified as '100% kosher' according to the strictest and most exacting standards," said Robinovitch, in a press release e-mailed to the AJW. "We are encouraged by today's developments and intend to go forward and prove the consumers' claims that ConAgra has been misleading consumers regarding the kosher process that it purportedly follows at its manufacturing plants."
Robinovitch works in the Scottsdale, Ariz., office of the Zimmerman Reed law firm, which has its headquarters in Minneapolis.
The AJW attempted to contact an attorney for ConAgra Foods, and was referred to a ConAgra Foods spokesperson for comment. Via an e-mail message, ConAgra Foods responded: "Although this decision does not conclude the case, we are satisfied with the outcome to date. We continue to stand behind our kosher status. Hebrew National products are kosher, and this lawsuit is without merit."
A disclaimer at the top of the Hebrew National official Web site reads: "In light of the recent lawsuit, we want to assure our fans that we stand behind our kosher status. Hebrew National products are kosher, and this lawsuit is without merit. Hebrew National's kosher status is certified by a well-recognized and authorized third-party. There is close rabbinical supervision of the food preparation process and packaging equipment. For more than 100 years, Hebrew National has followed strict dietary law, using only specific cuts of beef that meet the highest standards for quality, cleanliness, and safety with no by-products, artificial flavors, or artificial colors."
The press release sent from the Zimmerman Reed law firm states that "consumers are paying a premium price for [a] deceptively marketed product that failed to meet the claims of the advertisements or packaging of the product.  The complaint alleges that ConAgra, the parent company behind Hebrew National, cut corners in the slaughtering process and that AER Services, the agency that certifies the meat, did little to correct the problem.  The lawsuit further alleges that workers were threatened with being fired, or demoted, if they spoke up or tried to point out violations of the kosher food processes."
In dismissing the lawsuit early last year, Judge Frank said that the "definition of the word 'kosher' is intrinsically religious in nature, and this Court may not entertain a lawsuit that will require it to evaluate the veracity of Defendant's representations that its Hebrew National products meet any such religious standard. Because all of Plaintiffs' claims derive from Defendant's alleged misrepresentation that its Hebrew National products are '100% kosher,' all counts of the Amended Complaint are barred by the First Amendment. The Court finds that it lacks the requisite subject matter jurisdiction to preside over this dispute."